Guildmembers
How Stebnitz Builders masters the art of customer satisfaction
December 29th, 2017 by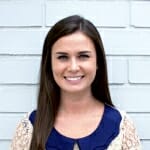 Stebnitz Builders, Inc. is proud to be celebrating its 45th year of service to Walworth County, Wisconsin. Founded by Stan Stebnitz in 1972, original projects were limited to general carpentry work and the occasional addition. With the help of Stan's three sons, Dave, Gary, and Dan, the company grew and was recognized for its quality and integrity.
In 1985, the brothers approached their dad and purchased the business. They wasted no time implementing their growth plans which began with new headquarters in Delavan and an expansion of their service offerings. They also added key members to the team to further enhance the client experience, which was very important to each of them.
The tradition of family ownership and involvement continued when Dave's son, Chris Stebnitz, purchased the business in 2005 and became the company's third-generation owner.
"Our team culture has the same goals today, to ensure our clients are well-served now and in the years to come," Chris said. "That approach is something that's critically important to our team and the family name. It's a focus that will allow this company to continue my grandfather's legacy of serving Walworth County for another 45 years."
A second-generation-run company is certainly an accomplishment, but a third-generation company in this industry is almost unheard of. While much of this success can be attributed to the vision of the company, "to remain flexible to be the very kind of remodeling contractor our clients wish us to be", none of it could be possible without a team that understands the vision and takes pride and ownership in making it a reality.
Today, their focus has broadened.
Great designs and quality results are a time-proven standard at Stebnitz Builders, but that's not all. Communication, both visually and verbally, with the use of tomorrow's technology is taking the business to a whole new level.
Collaborating through Houzz, 3-D design, and virtual walk-throughs allow clients to truly experience their renovated space before it even begins. An expansive presence on the internet, including social media sites, homeowner review sites such as GuildQuality, and a comprehensive website allow homeowners to gather information about Stebnitz Builders and the plethora of products and materials they may be considering for their project.
Creating satisfied customers
The company culture at Stebnitz Builders encourages regular client communication. Their team of consultants, production managers, carpenters, and office staff all pride themselves on proactive and responsive communication with their clients to make sure they are enjoying the experience.
Remodeling is an invasive process and can leave homeowners nervous or apprehensive. The level of regular communication and availability at Stebnitz Builders makes them a 24-7 home advisor and information funnel for clients and homeowners, giving them peace of mind that not only will the project be the wonderful transformation they'd hoped for, but they'll have a great time doing it.
Dealing with unsatisfied customers
Listening is the cornerstone of every project completed by Stebnitz Builders. When a client is unsatisfied with a product or if Stebnitz has missed an expectation, they move quickly for a resolution. Their first goal is to listen to the customer to completely understand the issue and the opportunities they have to keep them as raving fans.
It's not by luck that Stebnitz is a highly sought-after remodeling company in Walworth County. Their team has developed the systems necessary to deliver a product they are proud to have their name associated with. Quality and integrity have been the foundation of the business for 45 years. They make sure that at the end of the project, every client feels as though they've experienced a truly positive and professional remodeling experience.
Using a third-party customer satisfaction surveyor
According to Tracy McHugh, Executive Assistant at Stebnitz Builders, GuildQuality has helped her company build and maintain their customer satisfaction levels through third-party surveying.
"When homeowners are doing their research about hiring a remodeling company, quite often they will say they've contacted Stebnitz Builders because of our client reviews and testimonials. They appreciate that GuildQuality is a third-party survey firm that contacts our clients, creating an emotional outlet for the homeowner. They've just had a great time and they love to tell people about it!"
Their 99% referral rate from their client surveys has earned them their 4th consecutive Excellence in Customer Service Award, as well as their 4th consecutive Guildmaster Award.
"Relevancy is probably the most impressive part of the Guild Quality reports. They are recent results that are constantly updated and accessible for all to see and we link that real-time feed directly into our website and social media sites. If you want to know how our clients feel about Stebnitz Builders, just check our GuildQuality profile page and the countless comments our clients have posted in their review. We couldn't be prouder of our team and their dedication to creating raving fans of Stebnitz Builders." – Chris Stebnitz
---
Are your customers telling you the whole truth?
Let's find out
Get started