Announcements
Guildmembers
Congratulations to the 2023 Guildmaster Award winners!
April 19th, 2023 by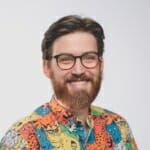 For the 18th year in a row, our team at GuildQuality is excited to recognize our 2023 Guildmaster Award recipients for their unwavering commitment to customer satisfaction!
What is the Guildmaster Award?
Our annual Guildmaster Award recognizes businesses within our community of quality that consistently deliver exceptional customer experiences.
After applying, in order to receive the award, a Guildmember must, at a minimum, achieve both a 90% recommendation rate and a 50% customer response rate. To read the full list of award qualifications, click here.
Check out the map below to view all of the Guildmaster Award winners across the U.S. and Canada! Also, be sure to keep scrolling to read through the full list of this year's winners.*
Red marker

– New Home Builders
Orange marker

– Remodelers
Green marker

– Replacement Contractors
Purple marker

– Specialty Contractors
Our 2023 Guildmaster Award Recipients
New Home Builders
Allen Patterson Builders
Amsted Design-Build
Anderson Homes LLC
Baine Contracting, Inc.
Bay Lakes Builders
Bay to Beach Builders
Baxter Construction
BB&R Design-Build
Beattie Development
Beechen & Dill Homes
Ben Tyler Building and Remodeling
Bennett Builders & Remodelers
Betenbough Homes
Better Builders
Bradley Builders
Celebrity Custom Homes
Classic Homes of Virginia
Clemleddy Construction
Cobblestone Homes
Cornerstone Development
Dale Koontz Builder
Firetti Builders, Inc.
Foremost Builders
Haile Kitchen & Bath LLC
Heartland Builders
HighCraft Builders Parent Account
JC Jackson Homes, LLC
Kent Homes
Loren Homes
Master Edge Homes
Markel Homes Construction Company
Matera Builders
McArthur Homes
McCaleb Homes
McCall Homes
Merrick Construction, Inc.
Momentum Construction LLC
Morris Builders, Inc.
Mountainwood Homes
Parry Custom Homes
Payne & Payne Builders
PBS Contractors
Penn Contractors, Inc.
Phillip Smith General Contractor, LLC
ProBuilt Homes
Red House Design Build
Richard Wallace Builder, Inc.
Riemco Design + Build
SAB Homes
Sandstar Remodeling
Saussy Burbank
SHELTER Custom-Built Living
Southern Green Builders
St. Pierre Construction
Structures Building Company
Terry W. Hoff Construction, Inc.
TK Design & Associates
Two Storey Building
Vintage Homes, LLC
Windsong Properties
Remodelers
Able & Ready Construction LLC
ADR Builders, Ltd.
Advanced Home Exteriors
Advance Design Studio
Affordable Remodelers
Alco Products Company, Inc.
Alliance Painting
Alloway Construction & Restoration Inc.
America's Bath Company, LLC
Architectural Building Arts
Artisans of Atlanta, Inc.
Bassett Home Services LLC
Bath Planet of Oklahoma
Bath Planet of Seattle
Bath Planet of Washington & North Idaho
Bath Planet Tri Cities
Bellweather Design-Build
Beyond Kitchens
BH Design + Build Inc
Bryhn Design/Build
BWB Builders Inc
Callen Construction, Inc.
Cardinal Closets
CG&S Design-Build
Chads Design Build
Cipriani Remodeling Solutions
Classic Remodeling
Colvin Kitchen & Bath
Cook's Kitchen and Bath, Inc.
Craftsman Design and Renovation
Criner Remodeling
Custom Craft Contractors
Daniels Design & Remodeling, Inc.
Dave Fox Design Build Remodelers
Degnan Design-Build-Remodel of Madison
DiFabion Remodeling, Inc.
Dimon Construction Co Inc.
Distinctive Remodeling Solutions Inc
DreamMaker Bath & Kitchen of Ann Arbor
DreamMaker Bath & Kitchen of the CSRA
DreamMaker Bath & Kitchen of East Georgia
DreamMaker of Orland Park
Eakman Construction
Eberle Remodeling
Elor Energy
Feinmann Inc.
Fisher Group, LLC
Foster Remodeling Solutions
Franzoso Contracting
G.M. Roth Design Remodeling
Gayler Design Build
Gordon Reese Design Build
H. Glasgow Construction
H & H Builders
Hamtil Construction
HartmanBaldwin Design/Build
HC Remodel & Design
Heartland Red Construction
HighCraft Builders
HIVEX Basement Finishing Co.
Hogan Design & Construction
Holmes Custom Renovations LLC
Home Building Solutions LLC
Home Town Restyling
HomeMasons, Inc.
HomeTech Renovations, Inc.
House to Home Solutions
Improvement Zone
Irons Brothers Construction
Jackson Design & Remodeling, Inc.
J D Coussens Inc
J.T. McDermott Remodeling Contractors LLC
Jabs Construction
JKC Inc.
JM Construction
JMC
Karin Ross Designs
Karlovec & Company Design/Build Remodel
KBR Kitchen & Bath
Ken Spears Construction, Inc.
Kitchen Saver
Knight Construction Design, Inc.
Kuhn Construction Inc.
LaMantia Design and Remodeling
Legacy Builders Group
Lemont Kitchen and Bath
Leo Lantz Construction, Inc.
Lifetime Remodeling Systems
McBride Remodeling and Pure North
McLennan Contracting Inc.
McMahon's Contracting
Melton Design Build
Model Remodel
Morey Remodeling Group
Murphy Bros. Design | Build | Remodel
My Guys Remodeling
New Castle Building Group
New England Design & Construction
Next Stage Design + Build
NVS Kitchen and Bath
Odell Construction Inc.
Otterbeck Builders Inc.
Ozarks Remodeling & Design
Paragon Construction Company
Pathway Design & Construction
Perez Design/Build Remodel
Philbin Construction & Remodeling Co.
Pine Street Carpenters, Inc.
Pioneer Craftsmen Ltd
Prima Construction
Professional Building Services
Quality Cut Design Remodel
R. Craig Lord Construction Co., Inc.
ReCraft Home Remodeling
RedRock Construction
Remodeling Designs, Inc.
Renken Remodeling
ResCom Railing Systems, LLC
Residential Home Solutions
RIGGS & MARTIN
RIKB Design Build
Rochman Design-Build
Rolf Schroeder General Contractors, Inc
Rosie Right Design Build Remodel
Roszman Roofing and Remodeling
S.J. Janis Company, Inc.
Signature Home Services
Stearns Design Build
Stebnitz Builders, Inc
Talmadge Construction, Inc
The Board Store Home Improvements
The Cleary Company
The Hands of Sean Perry Co.
Topnotch Remodeling
TQ Construction
Trace Ventures Holdings, LLC
VanderBeken Remodel
Venture Builders Inc
Vincent Abell Contracting
Welsh Construction, Inc.
Willet Construction, Inc.
WISA Solutions
WM.J. Varian Construction Co.
Woodstock Building Associates, LLC
Wood Wise Design & Remodeling
Working Space
Replacement Contractors
180 Contractors
877 New Look Windows & Siding
ABC Seamless – Alaska
A Cut Above Exteriors
Adams Architectural Millwork
Advanced Home Exteriors
Advanced Plastering
Advanced Roofing Technologies
Alco Windows & Doors
Aluminum Company of North Carolina
AMDG Exterior Contracting, LLC
American Metal Roofs – WI
American Metal Roofs Inc.
Baker Roofing Company
Batterbee Roofing, Inc.
Beantown Home Improvements
BluDog ROOFING, LLC
Buresh Home Solutions
Carolina Exteriors
Carp's Complete Exteriors
Chicago Windows Solutions
Classic Metal Roofs, LLC
Coastal Windows & Exteriors, Inc.
Columbine Roofing LLC
Contract Exteriors LLC
Cutting Edge Contracting Inc
Davis Window & Door
Distinctive Metal Roofing
DJ Hall Roofing LLC
Dun-Rite Window & Door
Engineered Solutions of Georgia
Evansen Builders, LLC
Exterior Pros, LLC
Fick Bros. Roofing & Exterior Remodeling Company
Five Star Contractors, Inc
G.F. Sprague & Company, Inc.
Genesis Home Improvements
Gouge Quality Roofing, LLC
Highland Commerical Roofing
Home Exterior Systems, LLC
Home Path Windows and Doors
HP Exteriors
Infinity from Marvin – Ohio
Ireland Contracting
Jancon Exteriors LLC
JD Hostetter & Associates, LLC
JL Construction LLC
John McCarter Construction
JP Roofing and Metal Building, Inc.
K.L. Smith, Inc.
Kansas City Exterior Professionals
Kelly Window & Door
Klam Construction
KLM Contractors
Kotch's Windows – N – More
KTM Exteriors & Recycling, LLC
Lakeside Renovation & Design
Majestic Exteriors LLC
Masters Roofing
McCann Window & Exteriors
McCarthy Metal Roofing
Michael's Roofing
Mr. Roofing, Inc.
My Door Company
Nature View Exteriors, LLC
Long Home Products: New England Windows
Next Door & Window
North Georgia Replacement Windows
Northwest Siding Contractors of Eugene, Inc.
OakTree Management Group
Opal Enterprises, Inc.
Patrick Kubala Home Improvement
Patriot Roofing Company
Patriot Roofing LLC
Preferred Siding Inc
Pruden Roofing
Quality Window & Door, Inc. (Maryland)
Redo Cabinets
Reece Builders / Windows
Restoration Exteriors LLC
Rocksolid Windows & Doors Ltd.
Roofology LLC
Rose Roofing, Inc.
Seaway Window
Shingle Masters Roofing & Construction Services, Inc
Sideco Inc.
Siding Pro, LLC
Sooner State Home Improvements
StateLine Exteriors
Storm Team Construction
StraightLine Exteriors
Style Exteriors by Corley
Sunshine Contracting
Team Molinar
Thompson's Home Improvement, Inc.
Timberland Exteriors
Triple Crown Restoration, Inc.
Valdicass Inc.
VanWeelden Co
Visionaire Windows
Westfall Roofing
Windows USA, LLC
Window World of Akron
Window World of Cleveland
Window World OV
Window World of Western Massachusetts
Specialty Contractors
ACC Construction
Adams Lumber & Homestore
AI Restoration
American Moving & Storage
Breyer Construction & Landscape, LLC
Closet America
Coach House Garages
Copper Creek Construction
Custom Deck Creations
Davis Kitchen and Tile
East Coast Landscape Design
First State Building Design
ImproveIT! of Atlanta, LLC
Kiss Carpet Design Center
Michigan Solar Solutions
Nor-Son, Inc.
Ogburn Construction Inc
PHI Decks
Pinnacle Concrete Coatings
Premier Solar NW
Pure Service Pro LLC
Reeds Ferry Sheds
RGS Exteriors
Southeastern Underdeck Systems, LLC
SunFarm Energy
System Pavers
The Closet Doctor
Titan Painting and Maintenance
Ulta Home Improvements
Zampiello Paint Contractors, Inc.
*We are continuously updating this list (1/week). If you have questions or would like to submit an edit request, please contact support@guildquality.com. We appreciate your patience!
Join the GuildQuality community in 2023!
Want a chance to be on the 2024 Guildmaster list? Sign up for GuildQuality, today! To learn more about our platform, click here.
What's your recommendation rate with your customers?
Find out
Start surveying