Guildmembers
Intelligence
Q3 2023 Market Predictions Report
September 28th, 2023 by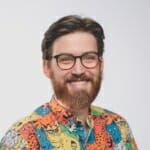 Analyzing the market with your peers
We are delighted to present the highly anticipated third edition of our AI-powered Q3 2023 Market Predictions Report. For over a decade, our Quarterly Market Predictions Survey has been a cornerstone of our commitment to providing actionable insights for professionals in the residential construction industry. This latest edition, the third of its kind, brings forth a wealth of new perspectives and data-driven analysis tailored specifically to home builders, remodelers, contractors, and industry enthusiasts.
Equipping the Industry for Success
At GuildQuality, our mission is to equip the industry with the data and analyses needed to thrive and grow. We believe that knowledge is power, and this report stands as a testament to that belief. With two decades of industry expertise and cutting-edge AI capabilities, we've transformed your invaluable feedback into a comprehensive resource for informed decision-making.
A Glimpse into the Report
Cutting-Edge Analysis: Dive into a comprehensive analysis of both the current market landscape and future projections, utilizing the latest advancements in AI technology. Gain a clear understanding of where the industry is headed.
Successes and Pitfalls: Learn from the strategies that have propelled businesses forward – and the ones that have led to stumbling blocks – over the past year. This section serves as a compass for refining your business tactics, informed by real-world experiences.
Rising Trends: Stay ahead of the curve with insights into the latest trends shaping residential construction. Whether you're a seasoned home builder or a remodeler, we've tailored this section to your specific interests, offering a glimpse into what's on the horizon.
AI in Action: Discover the transformative power of artificial intelligence within our industry. Explore how it's being harnessed to streamline operations and drive innovation, setting the stage for the future of construction.
Schedule a demo to explore GuildQuality's performance analytics, Google review collection process, and more. Stay tuned for further updates and insights as we continue to navigate the dynamic landscape of residential construction.
What's your recommendation rate with your customers?
Find out
Start surveying