Intelligence
Mastering Your Online Reputation: A Guide for Home Service Professionals
October 19th, 2023 by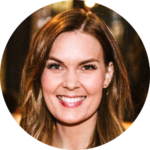 In today's digital age, the success of your home service business is not solely determined by the quality of your work. Your offline and online reputation plays a pivotal role in attracting and retaining customers. As consumer behavior evolves, understanding the dynamics of online reviews, reputation management, and leveraging platforms like GuildQuality is paramount for thriving in the competitive landscape.
The Influence of Online Reviews
In the digital age, consumers heavily rely on the Internet for decision-making, a trend that has accelerated significantly since the onset of the pandemic. According to Brightlocal, 98% of consumers read online reviews before making a purchase decision. Furthermore, in 2022, a remarkable 87% of consumers turned to Google for local business research, nearly doubling Yelp's 48%, despite it holding the second position. These statistics highlight online reviews' pivotal role in shaping consumer choices, emphasizing that not all review platforms carry the same weight.
Beyond the Stars: A Deeper Dive into Review Metrics
In the world of home services, it's crucial to understand that today's customers are highly discerning. They don't just take a quick look at your overall review score. Instead, they dive into the specifics, paying close attention to reviews' volume, recency, and content. If your review section looks outdated or sparse, potential clients may opt for a competitor just around the corner.
This level of scrutiny is particularly apt in our industry. As home service professionals, you often enter consumers' most personal spaces—their homes. Therefore, it is reasonable for them to seek assurance that they are engaging a team of seasoned and high-caliber professionals.
Additionally, it's essential to recognize that how you handle feedback online – especially when it is negative – is a significant aspect of your reputation. While negative reviews may feel like a setback, they actually contribute to a more balanced and authentic online presence. When you respond thoughtfully and work towards a resolution, it shows that you take customer satisfaction seriously, and it demonstrates transparency and helps build trust with consumers.
The Power of Reputation in Pricing and Brand Loyalty
Contrary to common belief, most consumers are willing to pay more for superior service. This inclination is even more pronounced when the service directly impacts their quality of life, which is often the case with home services.
Forbes reports that nearly 60% of consumers are willing to pay a premium for a superior service. This percentage rises within the Millennial demographic, constituting approximately 52% of current U.S. homeowners. Additionally, a survey conducted by Bizrate Insights reveals that consumers today are more likely to be motivated by an online review than a discount offer.
Ultimately, these findings underscore the growing importance of providing exceptional service in the home services industry, as consumers increasingly prioritize quality over cost and place significant weight on online reviews when making their decisions.
Leveraging GuildQuality: Elevating Your Reputation Management
Integrating platforms like GuildQuality can be a game-changer in managing your reputation. GuildQuality offers a robust solution for gathering genuine customer feedback and Google  Google reviews. You'll also receive real-time feedback and in-depth, AI-powered performance insights, which amplify your ability to assess and improve the quality of your products and service, solve issues promptly, and demonstrate your unwavering dedication to excellence.
Click here to learn how GuildQuality empowers businesses to achieve continuous excellence.
Conclusion
The landscape of consumer decision-making has evolved, and so must your approach to online reputation management. Embracing the power of online reviews, understanding their impact on your business, and leveraging platforms like GuildQuality is not just a strategy for success; it's a commitment to excellence in service delivery. By weaving a narrative of trust, authenticity, and customer-centricity and utilizing the tools at your disposal, you'll elevate your business to new heights in the digital era.
What's your recommendation rate with your customers?
Find out
Start surveying