Guildmembers
Intelligence
Q1 2023 Market Predictions Report
March 30th, 2023 by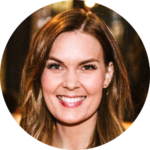 Analyzing the market with your peers
Since 2008, we've conducted our Quarterly Market Predictions Survey, reaching out to GuildQuality members to gain a deeper understanding of the residential construction industry. This quarter, however, we decided to shake things up and give our report a facelift!
In this report, we provide cutting-edge analyses, combining our 20 years of industry experience with our new AI capabilities to transform our members' feedback into actionable insights. We dive deep into the current and future state of the market, successful and unsuccessful business tactics practiced over the last 12 months, emerging industry trends, and more. We've also broken down the information a bit more, looking specifically at region and business type (for example, remodeling vs. home building). 
We are very excited to share this all-new version of the Quarterly Market Predictions Report and we hope you are just as excited to take a look. Here's a sneak peek at what you may find inside:
"More good news: those predicting the market will Improve or Significantly Improve also increased this quarter, from 10% to 15%. Despite economic uncertainty, it appears business owners within the home services and construction industry are less impacted than they originally predicted they would be, and therefore more hopeful about the remainder of the year."
Want more access to content like this? Schedule a demo to learn more about GuildQuality's performance analytics, Google review collection process, and more!
Are your customers telling you the whole truth?
Let's find out
Get started