Guildmembers
How do you showcase your commitment to quality?
May 1st, 2018 by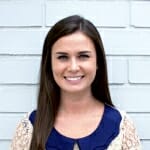 Gathering authentic customer feedback is the secret ingredient for some of today's most successful service excellence leaders, including Woodard Cleaning and Restoration. The company, who first opened their doors in 1946, takes their commitment to quality to the next level using GuildQuality to measure and track performance trends for their business.
Because of their willingness to put customer needs first, 97% of the homeowners GuildQuality surveyed on the company's behalf shared that they were completely satisfied with Woodard's work. Beyond that, the company has great customer satisfaction scores from customers in areas like employee professionalism, sales knowledge, and schedule. They proudly share those scores, along with customer comments and reviews, with current and prospective customers in their Client Services area. Take a look at the photo below:
We love the way Woodard Cleaning and Restoration is promoting their commitment to quality and wanted to share the idea with our readers. What are some of the unique ways you're showcasing your value of customer service and commitment to quality? Email us!
What's your recommendation rate with your customers?
Find out
Start surveying