Intelligence
How to set and measure goals for your business
July 6th, 2018 by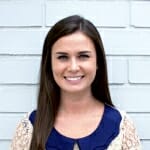 We all know that goal setting is extremely important for any business It's a great way to let your team know exactly what is expected of them and what they need to do to achieve success. It's also a great way to make sure that your business stays on track. In this article from Remodelers Advantage, they argue that the biggest reason you should take the time to set goals is control.
"Running a business without goals is like shooting a rifle in the fog. You know there's a target out there somewhere –but you certainly don't know where – nor do you know if you hit it."
According to the article, using the "SMART" criteria will help you create well-rounded goals.
Specific – define exactly what you'd like to happen.
Measurable – are your goals measurable? How will you measure success?
Assignable – decide which member(s) of your team will be responsible for each goal. Who will be held accountable if the goal is not achieved?
Realistic – set goals that are realistic and can be achieved in the allotted time with the resources allocated.
Timely – what's the deadline? Goals must have a date for when they need to be achieved.
Now that you've got your goals set, what's next? Do you just write these down on a piece of paper, only to be stuffed in a drawer until it's time to set 2019 goals? We think not!
Define customer satisfaction goals
When you're setting goals for your business, be sure to factor in a few that pertain to customer satisfaction. To successfully set customer satisfaction goals, you must understand how satisfied your customers actually are. We recommend doing this by gathering as much feedback from your customers as possible – that way you have a clear picture of how your company is performing, what areas you're doing well in, and where you need to improve. This information will also help guide you when defining specific goals around customer satisfaction and service.
Measure your performance
Setting goals is just the first step – measuring your performance on a regular basis helps you keep tabs on the status of your goals. Knowing if you're on track to succeed or not gives you the information you need to either keep doing what you're doing or change your strategy. If customer satisfaction and team performance are important metrics for your company, GuildQuality offers several reports that provide valuable information for tracking these types of goals. Maybe you want to know which project manager has the best communication with your customers, or maybe you'd like to see how likely your customers are to recommend you. Our reports can be customized to fit your business needs, and you can even get them pushed straight to your inbox!
Share goals with your team
Get your team involved with your company's goals. In keeping with the SMART criteria, your team will need to know what the goals are, who's responsible for which goals and the timeline for when the goals are expected to be achieved. Giving your team a clear path to success helps them work more effectively and efficiently. To really push your employees, you could even consider offering a reward if certain goals are achieved – if your company receives over 95% recommendation rate from your customers, the entire team gets to go out to lunch, on you! Keeping your employees involved in the business' goals creates a sense of loyalty to the company and determination to see that the goals are met.
Has your company set goals for 2018? How did you decide what those goals should be? We'd love to hear from you!
What's your recommendation rate with your customers?
Find out
Start surveying