Intelligence
Guest Post: How to calculate gross margin per person
March 26th, 2018 by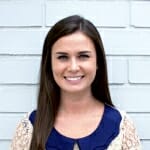 In today's guest blog post, we're bringing back Thad Whittenburg, President of Kitchen and Bath Global Partners. KBGP helps dealers and manufacturers grow stronger through mutually beneficial partnerships. In part one of the series, Thad discusses margin erosion and its impacts on profitability, productivity, team morale, and customer experience. Part two is all about Gross Margin Per Person or GMPP.
---
Why KPI's are so important to your business: Part two
When visiting companies, I am always curious what measurements they use to gauge the success of different areas of the business. One near the top of the list should be productivity, as measured by GMPP. Why is productivity so important? The higher your GMPP, the more you can reward your designers, customer support, and even installers. This can lead to more engaged and happy employees, which in turn leads to a better customer experience! Not to mention, being able to retain and attract top talent. One of the biggest keys to productivity is low turnover. This absolutely has the biggest impact on this metric. If you are experiencing a 25% + in turnover rate, your ability to improve this category will be greatly challenged.
So, how should you go about looking at this? Some companies use year-over-year sales growth, while others use sales per person or even profit dollars per person. These are all viable ways to measure productivity. However, I have always leaned towards GMPP as the best way to measure if you are making gains in productivity.
The basic formula for coming up with your GMPP is: take your total gross margin dollars generated on an annual basis, and divide it by the total number of people in the company (or just the number of people in sales-oriented roles). This would include sales managers, salespeople, customer service, and on staff field reps that do not fall into COGS. I like the second option because it gives you a direct reflection of how sales productivity is performing on its own. Here is an example:
Sales ($3,000,000) x Margin (33%) = Gross Margin Dollars ($990,000)
The sales team consists of 7 people:
1 Sales Manager
3 Sales People
2 Customer Service Reps
1 Field Rep
GMPP: $990,000 / 7 = $141,428
The goal should be around $180,000 person or higher. That is when you can start getting into the 5% return on sales range for most businesses in our industry.
You try it:
Start by comparing your 2017 results to 2016. If you are not in a calendar year, you can still run the numbers by taking your YTD gross margin and dividing it by the number of months so far, and then multiplying it by 12.
After you measure your GMPP, look to see if it is up, flat, or down from the previous year. In most cases, I feel productivity growth is more important than sales growth. The reason I say this is that sales growth can be a reflection of the market, but productivity growth is a reflection of efficiencies and effectiveness within your business.
Now look at is what range it falls into:
Low-range: 140k-160k
Mid-range: 160k- 180k
High-range: 180k- 200k+
Next, rank each sales team by their GMPP. Use the same formula as above, but take the individual sales/margin and divide it by the number of people assigned to that team. Remember that each team should get part of the manager if you have one.
Jones Team- Sales 1.1 million @ 30 margin = 330k/ 2.7 people = GMPP $122,222
Smith Team- Sales $900, 000 @ 34 margin= 306k/2.0 people= GMPP $153,000
Green Team- Sales $600,000 @ 35 margin= 210k/ 1.2 people= GMPP $175,000
Manager Team – Sales $400,000 @ 37 Margin = 148k/ 1.1 = GMPP $134,545
Now that each team is ranked on productivity, as expressed by GMPP, you can more easily see which teams are doing well which might need more coaching, training, etc.
Last but not least, looking at productivity rankings side by side with satisfaction ratings from your customer satisfaction surveys gives you a total picture of team member performance, in addition to being an effective tool for manager-employee conversations. If you haven't yet implemented a program to survey your customers, I highly recommend you check out what GuildQuality has to offer.
---
To find out more about KBGP, visit their website or reach out to Thad directly at Thad@kbglobalpartners.com or 571-399-8993.
Next month we will focus on ways to increase GMPP and help you gain more profitability to the bottom line!
What's your recommendation rate with your customers?
Find out
Start surveying