Announcements
GuildQuality + Google reviews
March 14th, 2018 by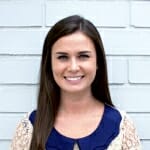 In today's digital age, 93% of customers say that online reviews influence their buying decisions. In addition to influencing consumer purchase decisions, online reviews also have the ability to strongly affect SEO. Local search rankings, for example, tend to favor companies with an abundance of recent and relevant reviews.
As you might already know, part of our survey process includes a follow-up email thanking homeowners for giving us their feedback. The email is automatically sent two hours after a review has been submitted on behalf of members who have their Facebook page linked to their GuildQuality profile page.
This year, we introduced a new enhancement to our follow-up email that encourages homeowners to leave a Google Review. The email looks a bit like this:
This new feature makes it extremely easy for the homeowner to leave a review on Google. When the button is clicked, the user is taken directly to the 'rate and review' page for that company. Here is what that page looks like for GuildQuality:
How to get started
In order for this feature to work, you must provide the Google Places review link for your company within the social media section of your account. Google provides a lookup tool where you can look up the review for your company. You can access the social media section of your GuildQuality account by logging in to your account, hovering over the Marketing tab, and clicking on social media.
Then, simply enter your company's Google review URL into the Google Reviews box.
Google Review Policy Update
Google recently updated their terms of service, and no longer allow the selective solicitation of only positive reviews. Here's the new policy from Google:
"Don't discourage or prohibit negative reviews or selectively solicit positive reviews from customers."
If you would like to opt out of review solicitation, simply delete the Google Reviews link from the social media section of the GuildQuality app.
As a third-party customer satisfaction surveyor, we fully understand the importance of gathering feedback and using it to make improvements. If you have any comments, questions, or concerns, feel free to email support@guildquality.com.
What's your recommendation rate with your customers?
Find out
Start surveying