Intelligence
Guest Post: Marketing your integrity enhances profitability
March 8th, 2018 by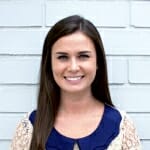 This post was contributed by Becky Wiedemann, Marketing & Events Manager at SEN Design Group, the industry's first and largest kitchen and bath buying group.
10 years ago, Faith Popcorn, the futurist guru, wrote, "what will make us buy one product over another is a feeling of partnership with the seller" … "that decency is not only the only way to behave, but decency can also be profitable" … and "we want to buy from a person … a person whom we trust."
Today, these words resonate with special meaning. In an industry where friends commonly tell friends about their "nightmare" remodeling projects, firms who can show proof of their business integrity will close more sales at higher gross profit margins.
Let's first be clear what a few words mean. Honesty is saying what you did. Integrity is doing what you say. And marketing is the act of promoting something. Experts recommend that small businesses should identify 4-5 key uniqueness factors that their target customers deeply value and then focus all their resources on marketing them. Here are a few ways to market your firm's business integrity.
Publish a statement of values
Just what does your kitchen and bath firm stand for? According to Ms. Popcorn, consumers really want to know what to expect up front from doing business with a company. They want to know who the president is and what he/she believes in. And they particularly want to know how the company will respond if something goes wrong.
Toward this end, smart businesspeople will be proactive, sit down with their staff, and agree on a set of principles by which to run the company. Once completed, everyone on staff should sign off on this Statement or Code of Values document.
To market your operational values, post the list on your website, or display it prominently in your showroom.
The following represent some of the values you might consider as part of your operational conduct and the tone of presenting them:
We believe each project is a team effort. An open exchange of information and ideas is paramount. Personalities need to mesh for a successful project.
The burden of communication – on the details of the design, terms of the agreement, changes in schedule, expectations during installation, etc – rests with our firm.
We are sticklers for good quality in product and workmanship. It means enduring value over time. If we can't live with something, it will be corrected before you even ask.
We believe in delivering what we promise – no surprises – and treating your home and project as if it was our own.
Showcase evaluations & endorsements
Many dealers proudly hang sales awards from cabinet suppliers in their showroom for all to see. But what's the value to potential customers? Wouldn't there be greater value – and hence greater motivation to buy from your firm – if they saw something about your firm's job performance than your sales performance?
Every kitchen and bath company should care enough about their customers to want to know how they performed. Therefore, it makes good business sense to utilize customer surveys to receive candid feedback that can be used on social media and in the showroom.
Publicize unique business awards
Receiving a design award in this industry is a great honor. But, by itself, the award says little about the conduct, performance, ethics, or integrity of the designer – or firm – who performed the job.
However, if you entered a contest for, say, the "Top Design Firm In Customer Value", the average consumer will read a lot more into the award. The same would be true if you won a "Best Businessperson of the Year" award from a respected industry or community organization. Ensure that this is shared within your community, as well as online.
With these simple tools, you will stand out from the competition, gain additional sales, and increase your bottom line.
What's your recommendation rate with your customers?
Find out
Start surveying