Guildmembers
Intelligence
Four ways to add value to your surveying program
January 8th, 2018 by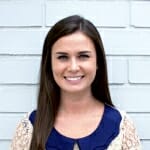 At GuildQuality, we take our commitment to elevating the stature of the building industry seriously. We want the members of our community of quality to be equipped with the tools they need to deliver better customer service and promote their service excellence both online and in the home. So, if you're new to GuildQuality, or even a longtime member, here are four ways to add value to your GuildQuality membership.
1) Set a reminder to submit data
Surveying your customers seems pretty obvious, but it is often neglected a couple of months after joining. Our members are busy people; they're making a difference in the lives of their customers. We understand surveying can fall off the radar, but fortunately, we've put tools in place to help keep it top of mind.
Within the preferences section of each account, members can manage the types of notifications they receive. One of the available options includes a handy reminder to submit data (customer info for surveying). You set the pace with this notification and can select to receive a reminder email every week, bi-weekly or monthly. Surveying opens up the door to honest communication with your customers. Gathering their feedback in a timely manner is vital for your company to adequately assess strengths and weaknesses.
2) Measure your satisfaction
While surveying your customers is important, it's what you do with the feedback that can impact your business. Many of our members review each survey response together as a team at weekly meetings. This helps them to boost morale and create team engagement, as well as develop a culture of customer-focused employees. Members also pull detailed reports that put metrics around their customer feedback. Using our reporting suite, they are able to determine satisfaction benchmarks and keep an eye on trends.
Additionally, you can add value to your membership simply by configuring your email notifications within your account. Within the Preferences section (also mentioned above) you determine how often you receive survey responses, and you can enable Notes. Our Notes feature takes team discussion about feedback online. When a user adds a note to a survey response, GuildQuality will send a notification to the users who are copied on the survey response in real-time.
3) Promote your quality
Part of the fun of being a Guildmember is in telling people you're a Guildmember! By joining our community of quality, you're actively trying to better your delivery of customer service, improve your business, and elevate the industry. Being a GuildQuality member is a significant distinction in the market so share what you're doing with current and prospective customers.
Visit the marketing section of your account and begin promoting your commitment to excellence. Start with your main marketing piece, your GuildQuality member profile page. Add a company bio, social media links, project photos, and be sure to publish your feedback to your map of customer comments. Once your member profile page is up and running, add the embeddable badge, map of customer comments, and if applicable, our WordPress widget to cross-promote your customer feedback on your company website.
Are you set to auto-post customer comments and reviews to your company's Facebook and Twitter page? Make your customer feedback social. Having a great customer experience go viral on Facebook and Twitter can earn you more business and solidify your status as a service excellence leader.
4) Tag your projects so you can be found
Under our Contractor tab, homeowners can search their area for members of our community of quality and see what sort of work they're doing. If someone is trying to find award-winning home improvement contractors, we make it easy to see where great companies are working and what type of work they do. If someone is looking for Indianapolis contractors, they'll see where dozens of companies have worked with hundreds of customers. If someone needs a remodeler in Atlanta, they can find some great choices via GuildQuality.
If you've opted into GuildQuality maps, you'll automatically show up in searches by company name and location. To take things a step further, add a tag to your projects to appear in more specific searches by location and type of work.
Those are just four quick ways to start adding value to your relationship with GuildQuality. What are some things you're doing at your company to make the most of being a Guildmember?
What's your recommendation rate with your customers?
Find out
Start surveying