Intelligence
Why you should use paid search for your home improvement company
January 17th, 2018 by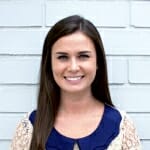 What insight do you need to run a successful paid search campaign?
To put it simply, paid search is a form of online advertising that uses keywords to connect homeowners to contractors that provide the services they are looking for. These ads are most commonly found in the search results of sites such as Google, Bing, and Yahoo.
If there's one person who's an expert on the ins and outs of paid search, it's Dan Hamilton. Dan graduated with a degree in marketing from the University of Massachusetts and has extensive experience in business consulting, software sales, and home improvement.
His knowledge provided an excellent foundation for his current role as Vice President of Sales and Marketing at Keyword Connects, a company that delivers exclusive, high-quality sales leads to home improvement companies, who also happens to be one of GuildQuality's esteemed partners.
Because of his experience with both paid search and the home improvement industry, Dan is able to provide our community of builders and remodelers with valuable insight to help grow their businesses. Here is everything you need to know about paid search for home improvement professionals.
Common mistakes and misconceptions
According to Dan, the biggest misconception that people have about paid search is that they can do it themselves. A majority of the time, business owners who create their own paid search campaign will blow through their budget and have nothing to show for it because they don't have the knowledge and expertise of a paid search professional.
For one, platforms such as Google AdWords are complex and constantly changing. It requires a significant amount of time and energy to create an effective paid search campaign. Beyond that, constant tracking and analyzing of the response rate to the ad is required to ensure the campaign is successful.
Another common mistake people make is thinking that all paid search companies are the same. There are many paid search companies that provide low-quality leads and make their clients compete for the right to sell to the homeowner. Dan explains, "It is a science, and at Keyword Connects, we are very good at that science."
Why Keyword Connects?
It's no secret that many consumers conduct research online before making a purchase decision. But, did you know that in 2017, 75% of these consumers did not scroll past the first page of search engine results? With the majority of homeowners looking online, how do you ensure that your company appears in one of these coveted spots?
According to Dan, it starts with bidding on the right keywords. "Each client's campaign is individually designed, taking into consideration factors such as the products sold, territory demographics, brand awareness, competition, and internet traffic. No two clients are alike, and neither are their keywords."
Choosing the right words to bid on is not the only component of a successful paid search campaign. The content of the ad must also be compelling in order for a consumer to click on it. Fortunately, Keyword Connects has over 12 years of experience in writing ads that attract conversions.
Paid search and homeowner surveys
The third-party feedback that we collect on behalf of our members has the potential to be an extremely powerful marketing tool. Our members understand that customer reviews are a crucial component of a company's marketing mix. Likewise, Keyword Connects customers understand the value of using a paid search company to generate high-quality leads.
As an expert in marketing for home improvement professionals, Dan believes there is a strong relationship between survey data and paid search advertising. Paid search opens the door and initiates the customer journey, and third-party reviews reinforce the message that initially caught the customers attention. In his opinion, "A company that has a 5-star rating with their customers should use that to their advantage. That's incredibly compelling when seen on page one of Google."
At GuildQuality, we commit ourselves to helping our members improve their businesses with the feedback we collect. In a similar sense, our friends at Keyword Connects help home improvement professionals grow their business by generating high-quality, exclusive leads. Together, we provide the residential construction industry with the necessary tools for long-term success.
Are your customers telling you the whole truth?
Let's find out
Get started