Guildmembers
Q&A with Ron Chamberlain from Sierra Classic Custom Homes
April 26th, 2018 by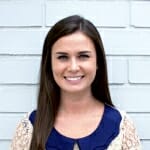 What does your company do/specialize in?
Sierra Classic Custom Homes specializes in design/build services for clients in the Houston, San Antonio, and Austin, Texas area. From initial meeting to home completion, our eight-step process ensures that your home building experience is as seamless as possible. Our design team possesses the knowledge and expertise to personalize plans fitting your vision, whether they're your own or customized from our extensive floor plan library.
When it comes to the success of your business, what's most important to you?
Customer satisfaction is of primary importance at Sierra Classic Custom Homes. Repeat clients and client referrals have been a critical component of our success over the past 20 years, so we make sure that each and every customer has an exceptional experience.
What do you value most about GuildQuality?
I was introduced to GuildQuality at a Greater Houston Builders Association meeting in 2017. Since joining, it has been very eye-opening to see how our clients truly feel. We really value the real-time, candid responses from our homeowners as they move through the various phases of our process.
How do you use GuildQuality during the sales process?
We include the GuildQuality logos in our promotional material and display our GuildQuality reviews and projects map on our website. This lends a great deal of credibility to our claims about customer satisfaction because GuildQuality is an unbiased third party that consumers can trust.
How do you use GuildQuality to improve internally?
We review the GuildQuality reports in our monthly meetings to determine where we need to focus on for improvement. Because of the feedback we've received, we have been able to tweak some of our processes that were previously a source of buyer dissatisfaction.
---
To more about Sierra Classic Custom Homes, visit their GuildQuality profile page.
Are your customers telling you the whole truth?
Let's find out
Get started