Intelligence
Guest Post: 4 payment methods – besides cash – every home services business should accept
February 15th, 2018 by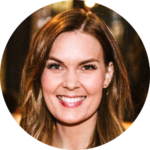 This post was contributed by Nell Gable, Content Marketing Manager at PaySimple, a commerce platform that helps small business automate service marketing, management, and payment collection.
---
From improving the customer experience to decreasing the chance of late payments, home services businesses benefit by accepting multiple payment methods. The 2016 Annual Billing Household Survey said customers use an average of 3.6 different payment methods to pay bills each month. Limiting payment options turns away customers, and inflexible businesses are bound to miss opportunities.
Today's evolving technologies offer businesses many ways to accept payments beyond cash, which is becoming far less popular as a payment method. While it can be daunting to try and keep up with advances in the industry, businesses that do not keep pace with changing consumer payment preferences ultimately limit their potential.
1. Credit and Debit Cards
 Most customers expect businesses to accept credit and debit cards. Not doing so can cost your company business. Facilitating these payments on your website is a great place to start and is the simplest way to accept online payments. But before offering this payment method, it's essential to understand the differences between a dedicated merchant account and an intermediary holding account. Each option leads to different business processes and funding times.
The downside to accepting credit and debit card payments are the fees charged by credit card companies, which range from transactional to monthly to incidental. While no business enjoys paying fees, this is not a payment method to avoid, especially considering Visa and MasterCard debit purchases are expected to grow to $114.1 billion and $47.8 billion respectively by 2019.
2. eChecks
While accepting paper checks comes with a slew of risks, electronic checks allow businesses to quickly and securely accept payment. Processing eChecks is similar to processing paper checks, only it's faster and happens online. To use eChecks, customers input their routing and account numbers, name, amount and authorization into an online payment form or software interface. Electronic check payments are made over the ACH Network, and merchants typically pay a smaller fee to process eCheck payments than to process credit payments.
Those lower fees help explain why eChecks are popular for high-cost items like remodeling and mortgage payments. They are also one of the most common types of recurring payments and are well suited for rent, legal retainers, and fitness membership fees. The entire transaction process takes between 3 and 5 days to complete.
3. Online Payment Services
A broad category, online payment services make it easy for businesses and customers to exchange money electronically. Many businesses find that adding a simple payment form to their website makes it more likely that customers will return and make repeat purchases. This feature lets customers create accounts that save their payment information, making it easy for them to pay directly on the website. Depending on specific needs and in-house capabilities, businesses can either develop this option themselves or work with experienced vendors that specialize in online payment services.
4. Mobile
Since last year, mobile payments have experienced a 22% jump among online households, according to the 2016 Annual Billing Household Survey. That level of growth is hard to beat, and 42% of smartphones users said they use their phone to pay bills. While mobile payments are deeply connected to online payment services, they offer the added benefit of mobility. Businesses that facilitate mobile payments let customers buy services and products anywhere, anytime. Many mobile payment apps also allow businesses to access cash flow reporting, manage customer accounts and send invoices on the go.
Online payments are quickly becoming the standard for security and convenience, and mobile payment services are at the forefront of that innovation. From classic options like cash and credit to modern online solutions, home service businesses should refuse to limit themselves by only accepting a handful of payment methods.
Are your customers telling you the whole truth?
Let's find out
Get started