Announcements
Guildmembers
Member Shout-outs: June 2017
June 8th, 2017 by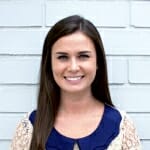 Our members are pretty fantastic.
And, unsurprisingly, we're not the only ones who think so! Every month, a handful of our members receive a customer review simply too spectacular to ignore, which is why we're giving them a shout-out and sharing these 'best of the best' reviews on our blog.
---
VM design+build
"VM design+build is an amazing partner! Their ability to listen to our (many) needs and desires, and come up with an innovative, efficient design for our home was incredible. We feel like we've truly found a partner who cares about making our home a great new space for our family and are working hard to make it all happen on time and within budget." ~ Courtnie R.
For over 150 years, VM design+build has provided custom residential services to households in Northern Virginia. Their professional team brings design expertise, superior craftsmanship, and passion to every project. In 2017, they received the badge for 5 Consecutive Great Reviews!
---
Degnan Design Builders
"Abe and his team did a tremendous job getting to know my wife and me and finding out what we were interested in achieving. Then, they gave us options that solved our problems, rather than starting with a solution in mind. They were mindful of our budget and provided more than I expected for our budget. This won't be the last project Degnan Design Builders completes for us." ~ Stuart R.
Degnan Design Builders has served the Madison, Wisconsin area for over thirty-five years. Since becoming a Guildmember in 2009, they've won the Guildmaster Award six times! Degnan Design Builders has an impressive 98% recommendation rate.
---
Fick Bros. Roofing & Exterior Remodeling Company
"Hands down the most professional, thorough contractor I have worked with as a property manager. Not only is the team at Fick knowledgeable, they are also extremely effective at communicating from start to wrap. Will not hesitate to use them again." ~ Matrix M.
Fick Bros. Roofing & Exterior Remodeling Company has been servicing the Baltimore community since 1915. They have received the Guildmaster Award every year since becoming a member in 2009. In addition, they were awarded the National Residential Roofing Contractor of the Year in 2013!
Receive a spectacular review? Send us an email and let us know!
What's your recommendation rate with your customers?
Find out
Start surveying