Announcements
Guildmembers
The 'Battle of the Kitchen Commanders' winner is…
June 5th, 2017 by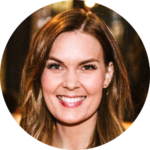 …Cook Bonner Ebeling Construction!
Thank you to everyone who participated in our 'Battle of the Kitchen Commanders' contest! Unsurprisingly, each and every kitchen transformation was outstanding; we are very fortunate to have such talent within our community of quality.
About the winner: Cook Bonner Ebeling Construction
Our first place winner and TWELVE-time Guildmaster recipient, Cook Bonner Ebeling Construction, has been building in Charleston, SC for nearly four decades. Although they specialize in custom residential construction, Cook Bonner Ebeling provides light commercial construction, design, remodeling, and consulting services, as well. With a 98% recommendation rate and a clear ability to create unique and luxurious living spaces, it's no surprise that one customer had this to say about their services:
"I could be more pleased with the process of building our lovely home that was provided by the entire Cook/Bonner team. Rather than just a business, Cook Bonner Ebeling is more like a family. They're full of integrity and caring, for their clients, as well as for the home. They strived to construct the best quality home possible!!" – Crystal B.
Congratulations, Cook Bonner Ebeling Construction!


2nd & 3rd place winners:
Myrtle Beach custom home builder, Nations Homes, built this gorgeous kitchen in August 2016.
Mosby Building Arts created this huge open space to better suit their customer's busy lifestyle.
---
To see additional contest results, click here.
What's your recommendation rate with your customers?
Find out
Start surveying