Announcements
Intelligence
Introducing: GuildQuality Crew
January 24th, 2017 by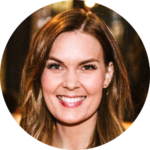 Build better, together.
Our brand new service, GuildQuality Crew, is designed to help construction industry professionals (like you) work better together and get the recognition they deserve for their skills, professionalism, and quality work. Here's how:
Endorse
Recognize colleagues for their best and hardest work, and receive the same endorsements in return.
---
Share
Check-in to projects in real-time, share photos of your work from start to finish and promote your greatest achievements.
---
Discover
Find professionals by location, by skills, or by the quality of workmanship, based on peer endorsements.
---
---
We're still making changes to the app, so if you have any suggestions, please let us know! To learn more about GuildQuality Crew, click here.
Are your customers telling you the whole truth?
Let's find out
Get started