Intelligence
The importance of online marketing
March 24th, 2017 by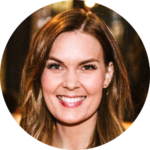 What's so important about online marketing?
For one, when it comes to a consumer's path to purchase, researching online to determine the quality of a product, as well as the credibility of a business, has become an integral part of the decision-making process. In fact, 82% of customers conduct online research before making any kind of purchase (Forbes), which means having an online presence is an absolute must for all businesses.
Having said that, simply existing online isn't enough. Today, more businesses than ever before have an online presence, giving consumers an abundance of options. Here's what this means for your business.
1. Customers get to be extremely picky.
If your online presence is lacking anything (i.e. info, credibility, a well-designed website, etc.), assume potential customers are choosing better-represented businesses over yours.
2. Customers need constant reminding that you exist.
Have a fabulous-looking website? Great, so do 10 other businesses similar to yours. In order for a customer to notice and remember your business, you must have an expansive and active online presence and you must have something your competition doesn't (i.e. better/more customer reviews than any other comparable business in the area).
So, now what?
Unfortunately, creating and maintaining a strong online presence takes both money and time – two things many businesses don't have enough of.
Fortunately, GuildQuality has the perfect solution! We offer a suite of marketing tools to help you enhance and manage your online reputation and stand out from the competition, without spending a fortune or committing too much time.
Here are a few things you can do with our marketing tools: 
Don't get lost in the shuffle; use customer feedback to promote and grow your business! To learn more about our marketing tools, click here. To start a free trial, click here.
Are your customers telling you the whole truth?
Let's find out
Get started