Announcements
Guildmembers
Find and hire qualified labor with GQ Job Board
February 16th, 2018 by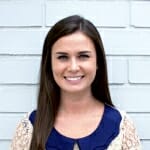 According to the latest report from the U.S. Department of Labor, 36,000 construction jobs were added in January 2018, with most of the increase occurring among specialty trade contractors. Economists are predicting that employment in residential building construction will continue to trend up over the month. This is good news considering the unemployment rate has held at a 17-year low of 4.1% since October.
Unfortunately, the demand for new and resale housing continues to outpace construction. Our latest Market Predictions Survey revealed that, for the seventh quarter in a row, hiring qualified labor is increasingly difficult. We received many comments, like the one below, regarding the effects of this troubling issue.
"Our most pressing challenge is keeping up with business! The reason for this is the difficulty in finding carpenters and good, quality people. We have several guys that have been with us for years and are top-notch, but it is a challenge to find more, so that we can move faster."
In the Hays U.S. 2018 Salary Guide, 92% of employers reported that the labor shortage is negatively affecting productivity, employee satisfaction, and turnover. Therefore, it is extremely important for employers to be proactive about hiring and retention.
How our Job Board is helping
A few months ago, we launched Job Board, a new product designed to help professionals in the home improvement industry find and hire qualified labor. Since its launch, 133 jobs have been posted by over 80 members. The openings stretch across 74 different cities and 31 states in the U.S.
As the leading provider of third-party reviews, our website sees thousands of visitors every day. This gives our members a great opportunity to seek out the best laborers in the industry. Job openings can be found several ways, including…
the Jobs tab of GuildQuality's homepage
the Help Wanted tab on a member's profile page
the Jobs tab of GuildQuality Crew
and in organic search engine results
How to get started
Job Board is just one tool that accompanies a GuildQuality membership. To learn more about all of our service offerings, click here. If you are interested in trying out the GuildQuality Job Board, let us know!
Are your customers telling you the whole truth?
Let's find out
Get started