Announcements
Guildmembers
Guildmember Spotlight: A.B.E. Doors and Windows
January 18th, 2017 by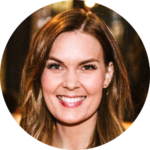 Company: A.B.E. Doors and Windows
Name: Jim Lett
Title: Founder and President
Years with GuildQuality: 5
Likes: Spending time with family, golfing, fishing
---
When was A.B.E. Doors & Windows founded and what exactly does your company do/specialize in?
A.B.E. Doors and Windows was founded on June 10, 1974, and we specialize in exterior doors and windows. Our company is broken down into two divisions: residential and commercial.
Residentially, we sell and install replacement windows, entry, patio, and storm doors, and garage doors. Most of our residential business is aftermarket to homeowners looking to replace typical builder products.
Commercially, we sell, service, and install garage doors, rolling steel doors, fire doors, and hollow metal doors. Our commercial customers are varied: commercial/industrial facilities, municipalities, auto dealerships, etc.
What inspired you to start A.B.E. Doors and Windows?
As a kid, I was always handy around the house. If an appliance broke, I would take it apart, try to figure out how it worked, and fix it. I also had a newspaper route which I believe gave me an entrepreneurial spirit.
In college, I studied business administration but wasn't sure what I was going to do with my degree when I graduated. As fate would have it, I was in my senior year of college and I called home to my parents. I talked to my father who was a salesman for a company that sold wholesale building products to lumber yards, and he told me that one of the companies he represented was looking for someone to sell their steel basement doors to homeowners looking to replace old wooden cellar doors. I contacted the company and explained that I'd be graduating in a few months and was interested in learning more about their product and what selling their doors would involve. They offered to train and advise me on marketing and installing their doors, and the rest is history.
Once I began selling the basement doors, customers would ask if I installed other products too, such as entry doors, storm doors, etc. Over the years, we've expanded our product offerings and we continue to look for new opportunities, too.
How has A.B.E. Doors and Windows changed in the last five years? How about in just the last year?
A few years ago, my wife Janet and I began transferring ownership of the business to our son Jim II. He, along with our general manager Marc Rapchak and our office manager Shannon Seng, run the day-to-day company operations. This freedom allows Janet and me to enjoy the fruits of our labors, and spend our winters in Florida.
More recently, utilizing modern technology (internet-based landline phones, cell phones, computers, and video conferencing) allows me to be involved in the business without needing to be "in the office" per se.
When it comes to the success of your business, what's most important to you?
To me, the most important ingredient is our team of employees. Having great team members who share my values is what makes A.B.E. Doors and Windows successful. My team delivers excellence every day and that is the key to our success.
How were you introduced to GuildQuality, and how has GuildQuality impacted your business?
Five or so years ago, we received recognition for the Big 50 Award and that's when I first learned about GuildQuality. I liked the idea that GuildQuality does all the work, asking customers to review their experience with A.B.E. Doors and Windows. I also like that each survey covers several different areas (i.e. rating the overall sales experience, installation crew, scheduling, communication, work environment, etc.). I am proud to say that we consistently rank around a 98% satisfaction rating and have received the Guildmaster Award in the past. 
When customers respond to our surveys, it gives us an opportunity to share the comments with our staff as well as thank our staff members on a regular basis. When we fall short of expectations, we're able to clearly see where/why, and therefore learn what we need to work on and make improvements.
What do you find most rewarding and most challenging about your industry?
Home improvement companies generally get a bad rap in the press and that can be demoralizing. However, I find it rewarding when we receive great reviews and are able to share those customer comments with our staff – everyone likes to be recognized for a job well done! By having reviews come in on a regular basis, we have the opportunity to consistently recognize our team and let them know that they are appreciated.
Who do you admire most in your industry, and why?
That's an easy one, Bill Mullet and the team he developed at ProVia. In all my 40+ years in this business, I don't know of anyone or any company in this industry that lives their faith the way they do at ProVia. ProVia actively donates product and labor to those less fortunate. For example, they partner with No Place Like Home Orphanage in Port-au-Prince, Haiti, and are building an orphanage expansion that will care for an additional 50 children.
What are you most excited about for the remodeling industry for the upcoming year?
I'm looking forward to a new administration that will support the efforts of the business community and encourage economic growth.
What is the best advice you've ever received? Who was if from, and how did their advice impact you/how you ran your business?
The best advice I ever received was from my father. He told me that when someone calls you about an issue with a product you sold them, take responsibility for it and remedy it as soon as possible.
What lessons have you've learned since starting A.B.E. Doors and Windows?
Probably the most important lesson I learned is to watch your margins. It's easy to fall into the trap of lowering your price to grow sales volume. With that said, if you aren't rewarded with an appropriate bottom line, all the volume in the world is worthless. A business owner has a responsibility to themselves, their family, their employees, and their customers, to be profitable.
Which new or existing trends do you believe will be the most popular this year, and which do you believe will become less popular?
I'm not certain I'd call it a trend, but I think the digital age will continue to change how we do business. It's more of a metamorphosis than something that just happened in a particular year. I believe that online advertising techniques (who uses Yellow Pages anymore?), virtual showrooms, online scheduling options, and digital sales platforms will all continue to increase in popularity this year, and greatly impact sales performances.
If money were no object, what would you be doing professionally?
I never started my business because of how much money I could earn. Don't get me wrong, money is important and is definitely a measurement of the success of our business. However, I was drawn to an opportunity to do something I enjoyed, which is why I started my business. In short, I feel blessed that I enjoy my work!
---
Guildmembers, want your own interview? Let us know! New to GuildQuality? We'll survey 20 of your customers for free. 
What's your recommendation rate with your customers?
Find out
Start surveying