Announcements
Guildmembers
Guildmember Featured Photos: November 2017
November 11th, 2017 by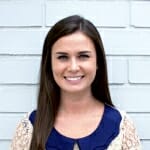 At GuildQuality, we love seeing what our members are up to, and one of the best ways to do this is through our photos page. Here, Guildmembers post pictures of recent projects for others to like and share. Every month we choose a handful of these photos and feature them here on our blog.
Check out these awesome projects by our talented crew of builders, contractors, and remodelers.
HC Remodel & Design
These photos are from a home renovation by HC Remodel & Design. They are a residential remodeling contractor in Omaha, Nebraska with over 30 years of design-build experience. Since becoming a Guildmember earlier this year, HC Remodel and Design has received outstanding customer reviews. They currently have a 100% Likely to Recommend rating on their GuildQuality profile page, demonstrating their commitment to excellence and customer satisfaction.
Structures Building Company
Structures Building Company is another Guildmember who consistently receives exceptional client feedback. They have been a part of the GuildQuality community since 2003, and over the years they have continued to improve their levels of satisfaction. Structures Building Company has received the prestigious Guildmaster Award for the past 12 years, as well as the badge for 20 Consecutive Great Reviews for the last three years. These photos shared below demonstrate why Structures Building Company is a leader in the homebuilding industry.
Saddlebrook Properties
Last but certainly not least, Saddlebrook Properties shared these photos from a new home construction. For over 30 years, they have been building quality homes in the Knoxville, TN area. To see why Saddlebrook Properties has a 97% recommendation rating, check out their GuildQuality profile page!
---
To see more projects like these, click here. If you would like to be considered for next month's Featured Photos post, send us an email!
What's your recommendation rate with your customers?
Find out
Start surveying