Intelligence
Great Answers: What you should be asking your contractor
June 1st, 2017 by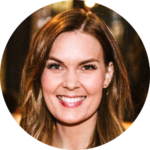 What should I be asking my contractor, before I renovate?
Home renovations – especially first-time renovations – are stressful, period.
In fact, according to the Holmes-Rahe Stress Inventory, remodeling your home is one of the most stressful life events, behind trouble with the in-laws.
So, why are remodeling projects so taxing? A lot has to do with communication – or lack thereof. Anne Reagan, Writer for Porch.com, says, "Very often homeowners don't know what questions to ask upfront, and experience a steep learning curve during the remodeling process."
Knowing this, we asked our Crew and Guildmembers what questions they believe all homeowners should be asking their contractors before starting a project. Here's what Guildmember Abe Degnan from Degnan Design-Build-Remodel, had to say:
"First, how will they [the contractor/builder] integrate design, selections, and construction? Also, what is their track record for being able to design a project that meets a target construction budget, and actually complete the construction project? And finally, how can [the contractor] help to ensure that the project ends up on time, on budget, and is as beautiful as imagined?" 
Another Guildmember gave the following advice:
"Before having anyone work in your home, verify that they are insured. Ask for a current copy of their insurance information. Once you have that, call their insurance agent and verify that the coverage is current. We have general liability, commercial auto, and worker's comp."
To see other answers to this question, or to add your own answer, click here.
---
Have a question? We've got Answers!
Are your customers telling you the whole truth?
Let's find out
Get started