Intelligence
Great Answers: What are the phases of a kitchen remodel?
October 30th, 2017 by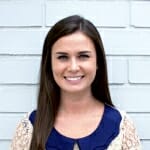 In a recent Great Answers post, we discussed how to pick the best options for a future kitchen remodel. Our community of professionals gave some great advice, but now they are back to provide even more insight.
The typical phases of a kitchen remodel:
"Phase 1: Get design done and analyze your lay out and cabinet functionality.
Phase 2: Choose your materials. These will have the most impact on your budget. Be smart and flexible on the door style to get the most value for your money.
Phase 3: Ask for referrals from previous customers from your contractor. Do your homework before you open doors for strangers.
Phase 4: Sign contract and pay "down payment". Ask for a payment and material delivery schedule for your project."- Manny Stiega 

of

 Da Vinci Cabinetry
According to Philip Anderson of HDR Remodeling, the average kitchen remodel will go something like this:  
"Set up (dust containment field, reverse air flow, and floor protection)
Demo concrete work, framing, and roofing
Rough electrical
Rough plumbing
Inspection
Drywall
Mud and tape
Cabinets and fixtures
Tile backsplash
Finish electrical
Finish plumbing
Fixtures
Finish painting
Final inspection
Clean up"
Jon Brewer of J Brewer & Associates said this is their normal progression: 
"Protection – provision for temp lighting if needed
Demolition and temp arrangements for appliance usage if needed
Framing of new walls, floors or beams
Rough plumbing if needed
Rough electric for lights, appliances, etc.
HVAC or venting as needed
Insulation
Drywall
Tile prep and underlayment
Tile or hardwood installation
More protection before cabinets to protect finished floors
Install cabinets
Install trim (base/crown etc)
Measure/install countertops
Install appliances
Paint (sometimes this will  move ahead of countertops)
Backsplashes
Plumbing finish
Electrical finish
Cabinet hardware
Provide & perform punch list
Remove protection
Test electric, plumbing, and appliance function"
To see other answers to this question, or to add your own answer, click here.
---
Have a question? We've got Answers!
What's your recommendation rate with your customers?
Find out
Start surveying