Intelligence
Great Answers: Cost effective ways to improve your home's energy efficiency
November 7th, 2017 by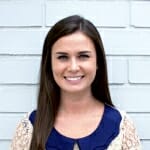 How can I improve the energy efficiency of my home?
According to a 2015 study by the U.S. Energy Information Administration, "nearly one-third of U.S. households reported facing a challenge in paying energy bills or sustaining adequate heating and cooling in their home." What's worse, "about one in five households reported reducing or forgoing basic necessities like food and medicine to pay an energy bill".
With winter quickly approaching and the threat of energy bills increasing, now is a great time for homeowners to evaluate the energy efficiency of their home. GuildQuality user, Alex Graham, asked our team of professionals what the most cost-effective options are for improving his home's energy efficiency. Here is what a few of our users had to say:
Robert Windom from Windom Construction Co., Inc. answered:
"The most cost effective things you can do to improve your home's energy efficiency will depend on the existing condition of the building's envelope, the efficiency of your equipment, and humiditiy control.

Addressing the condition overhead and tightening the building's envelope are basic principles involved in maintaining efficient temperature control in the home. Thermal imaging will clearly indicate areas of major heat loss.

I would advise you hire an energy consultant from the Home Energy Rating Service (HERS) to evaluate your particular home and assist in identifying the weakness of your home's envelope. This will provide a roadmap to begin improving the overall efficiency of the home."
Carlos Santiago from Interlock Roofing had this to say:
"One alternative that most homeowners are not aware of yet, is reviewing your roofing system. Along with attic insulation, the type of roof you have can make a huge difference on how energy efficient your home is.

Most roofing materials, especially asphalt composite roofs, absorb solar energy and transfer heat to your home. On the other hand, energy efficient metal roofs are reflective and emissive. They bounce most of the sun's UV light, meaning less heat transferred to your home. Independent studies show energy savings of up to 25%."
WoW Home Solutions gave the following advice:
"Air sealing and insulation are the two biggest things you can do to globally improve the energy efficiency of the home. In addition, tightening up the envelope across the attic surface will lessen air infiltration in all the other areas of the home."
Craig Knott from Houseworks Unlimited, Inc. said:
"Verify that all window and door seals and weatherstripping are in good shape.
Make sure doors and windows are caulked properly.
If you have an attic access, treat it like a door opening and make sure it is sealed properly.
If possible, create an insulated cover for the attic door.
Check HVAC ductwork for leaks and seal with foil tape or mastic."
To see other answers to this question, or to add your own answer, click here!
---
Have a question? We've got Answers!
What's your recommendation rate with your customers?
Find out
Start surveying