Announcements
Guildmembers
GQ App & Web Updates: November 2017
November 29th, 2017 by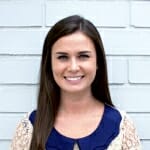 Back in October, we launched GuildQuality Job Board, a new product designed to help professionals in the home improvement industry find and hire qualified labor. We've been thrilled with the activity from our Guildmembers as well as the feedback we've received thus far.
To ensure our users get the most out of the GuildQuality site and app, our development team is constantly creating new features/tools, or significantly enhancing the ones that already exist. Check out our November web updates, below!
---
Cover Letters
GuildQuality Job Board users are now able to upload a cover letter when applying for a job.
On an employers 'Help Wanted' tab, click 'Learn more'.
Then, click 'Apply' in the upper right-hand corner.
Type or paste your cover letter in the section provided.
---
Have ideas or questions about our app or site? Email Member Success.
Are your customers telling you the whole truth?
Let's find out
Get started