Intelligence
Four reasons you should be listening to your customers
September 28th, 2018 by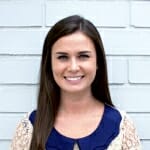 In the residential construction industry, retail cost is high, so it's likely that customers have opinions about the job they purchased as well as the company who performed that job. Successful business owners in this industry understand that hearing these kinds of opinions is critical to sustaining their business, so we reached out to several to learn why they invest in collecting feedback from their customers.
Know who's really turning customers on
Doug Selby, Owner of Meadowlark Builders, in Ann Arbor, MI, always thought a particular project manager was doing an okay job, even though Selby noticed he didn't always close out projects on time and believed his organizational skills could use improvement. But when reading feedback from customer surveys, he noticed something else. "Review after review from customers told us they love this guy. It's hard not to pay attention to that. That's kind of what we want. I thought: When you get the other part too, you'll be a superstar."
Find out what works and what doesn't
Complacency can kill a business and a culture of continuous improvement inoculates against it. Jeff Moeslein, for instance, has known for a while that communication is a sore spot for his company. But the "2" score on his company's internal survey process didn't tell him much except that there needed to be improvement. His GuildQuality scores—also a 2 out of 4—provided an opportunity for comments, and Moeslein got an earful. "They might say: 'Scheduling was very difficult and I had to call the office repeatedly to get a date.' So now I know the problem is in production."
When Matt Breyer, President of Breyer Construction & Landscape, discovered via a GuildQuality survey that "a great long-term client" was a little miffed "about some small debris left behind at the end of the day when we replaced some windows," he became more proactive in site clean-up and customer communication. For example, Breyer had his team start calling before appointments. "The proactive communication starts the relationship off right," he says, and is often mentioned in their customer feedback.
Identify and respond to complaints
Not all clients will tell you about a problem. Austin Foster, owner of Construction Ahead, in Atlanta, had a crew working on a garage recently. Cutting concrete raised dust and "we used dust control and an air scrubber" to keep the work area clean. But since no one from the company actually went inside the house, Foster was unaware that the dust had traveled until reading the customer's review. "So I called them and said if we had known about it, we would've handled that." To Foster, comments or reviews about the frequency of project manager/client communication provide him with an opportunity to make small corrections. "I don't like to have to make giant corrections," he says.
Close more business
What could be more persuasive to prospects than hearing what your recent customers have to say? Ratings compiled as percentages are a quick and easy way for current and prospective customers to see that you're consistently on your game and linking to online reviews gives a personal sense of what it's like to work with you. Also, the fact that you're actively engaged in collecting and displaying this information is its own statement.
"I tell prospects: GuildQuality is the J.D. Power of building and remodeling," Selby says. "I go over what the Guildmaster award means and why we're proud of it. To date, we have 78 surveys. On some we get 100%. But it's not the mistakes you make, it's how you recover. And prospects can tell from this that we try really hard to improve."
These owners have seen success using customer feedback to grow and improve their business. Your customers are the lifeblood of your business, so be proactive and ensure that you're providing the best possible experience on each and every project by listening to what they have to say.
---
Do you want to start using client feedback to improve and grow your business? Sign up for a free trial today!
What's your recommendation rate with your customers?
Find out
Start surveying