Intelligence
Everything you need to know about smart home technology
June 25th, 2020 by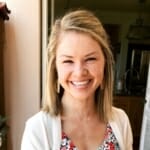 In today's world, homeowners are increasingly adapting to the use of smart home technology. In the home services and residential construction industries, we are seeing a trend for tech designed to increase security, save energy, and provide convenience for homeowners.
Smart home technology encompasses a wide range of products. Not all of it is relevant to the work contractors do, but those who obtain the skills and knowledge to install and recommend products gain an edge in their industry. We've put together everything you need to know about the smart home trend and how to make it incorporate it into your business.
Smart home technology trends
Before we talk about specific trends, we need to define smart home technology. This tech includes appliances, utilities, and systems in a home, controlled remotely through the use of WiFi or Bluetooth. The entire system is often designed around a hub: a centralized location that controls and connects all of the smart home technology and devices.
There are many options available for your clients today. Here are a few of the more common trends we are seeing today.
Security systems
Home security is a concern for many homeowners. Today's technology now extends beyond home alarm systems. Door locks can be controlled remotely through a phone app and include options to assign virtual keys to guests. These smart locks also have alerts any time someone enters or exits a door. A similar device exists for garages as well.
Interior and exterior cameras offer live viewing of a home and its surroundings. Many of these cameras come with features such as facial recognition and motion sensors.
There are also doorbells that come with cameras now. Since these devices are all connected to an app, homeowners get real-time information on who is in the house, on the grounds, or standing at the front door.
Safety systems
Smoke detectors and water leak sensors are part of the smart home technology array. Smart smoke detectors communicate to devices when batteries are low or if the alarm goes off.
Water leak sensors are available to let homeowners know when a leak has sprung and are placed in strategic areas where water leaks are possible. When an alert is sent to a phone, the location of the potential leak is indicated.
Smart heating and cooling
One piece of smart home technology to offer customers is a smart HVAC and thermostat. These units are not just convenient, but can also save homeowners money on energy bills. Different thermostats come with different features, but all are designed to make efficient adjustments to a home's temperature settings, even when the owners are not there.
Similarly, smart vents are sensitive to temperature differences throughout a house. They adjust the air sent to rooms so that it remains at the desired temperature. Some brands are designed to pair with a smart thermostat, allowing both pieces of technology to function as one system. A good time to suggest and install smart vents is during a smart home build or remodel.
Humidifying systems
If your company works in a dry area, whole-home humidifying systems are a beneficial offering for your clients. This tech is programmed to adjust the humidity levels in a house and can be controlled using a phone app. More advanced units connect to a water source and fill automatically, making it even more convenient for homeowners.
Ceiling fans
Often, clients getting a room remodeled like to have their lighting and ceiling fans updated at the same time. New smart home technology includes self-adjusting ceiling fans that sense when someone leaves or enters a room and turns on and off as needed. These fans can also change speeds to moderate the room's temperature.
Flooring
Vacuum robots have been around for almost two decades. Though they are growing smarter, there is a new trend in floor cleaning technology: self-cleaning tiles.
The tech in these ceramic tiles consists of a coating that can clean itself, preventing mold and mildew growth, and purifying the air. There is also an option for light-activated hardwood flooring that removes VOCs from a room using air circulation.
Lighting
Smart lightbulbs take energy conservation a step further than regular LED bulbs in that they adjust the amount of light in a room based on available natural light. Smart bulbs also turn on and off when someone enters and leaves a room. Though they do eventually have to be replaced, they can last as long as 30,000 hours.
Smart sockets extend the idea of smart lighting. Suggesting these to clients gives them the ability to program and control their home's lighting through an app. Lighting can be adjusted based on daily schedules and lighting levels can be altered for specific activities. Homeowners have the ability to set an alternative vacation lighting schedule and remotely monitor the lighting activity in the house.
Bathroom systems
A good system to pair with a tankless water heater for the bathroom is a smart shower. The two technologies together offer a nice savings on utility bills. The tankless water heater provides efficient water heating, while the smart shower system adjusts flow according to temperature and a person's proximity to the shower head.
Smart home technology considerations for contractors
Not all of these trends require specialized skills. For the ones that do, such as smart vent installation, it is important to ensure you get the right talent to perform those jobs. This could mean training current employees, hiring subcontractors, or conducting a search for qualified individuals to add to your team.
Taking on smart home technology requires you to understand available technologies and research product options and ratings. This helps ensure you are comfortable offering suggestions and services to your clients.
Having a good knowledge base is also imperative for effective project design and planning. Some of these technologies take additional time for installation and add to your projected costs, both in terms of material and labor.
Survey customers for more trend insights
GuildQuality can help you survey your customers to figure out which trends they are most interested in, helping you give them the expertise they want. When you take the time to build upon the expertise in your company, your customers will thank you with repeat business and referrals. Get started today with GuildQuality!
What's your recommendation rate with your customers?
Find out
Start surveying