Intelligence
Don't forget about the little guys
June 8th, 2018 by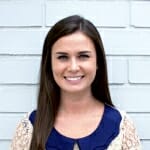 When it comes to your company, do you treat all customers as valued customers no matter how small? For some in the residential construction industry, big-ticket projects tend to take precedence over smaller projects, as they are viewed as more valuable. These larger projects can consume a contractor's focus, time, and energy, forcing their clients with smaller projects to take a backseat. Not only does that cheat their smaller customers out of the quality they deserve, it cheats their company out of becoming a service excellence leader.
Small clients can have as much influence on the reputation of your company as large clients. Anyone can walk to their next-door neighbors, pick up the phone, or go online and complain about their experience with your company. In fact, this study from Dimensional Research shares that 58% of people are more likely to share about their experiences with companies, specifically online than they were five years ago. You have the ability to influence that conversation with the level of commitment you display toward exceeding your client's expectations, no matter their project size.
Yes, your clients with smaller projects can either open or shut the door on referral business, but that shouldn't be what drives you to deliver quality for them. Ultimately, the way you treat your clients reflects the type of contractor you are and the type of company you're developing. Take your clients out of the equation for a moment, what sort of message are you sending to your team if you encourage them to prioritize larger projects over small and provide higher quality work to the project that pays more money now? In order to have long-term success, it's critical that you cultivate a culture at your company focused on service excellence for every client.
The proof is in the pudding
The award-winning team at Sideco Inc. follows a simple philosophy that enables them to deliver quality to every client. "Every home we work on, no matter how small the job, we do our very best possible," Jimmy Russell, President of Sideco shared. "We present ourselves and our services in an honest and sincere way, and we always try to give every customer more than they're paying for."
Consider these three questions to help you gut check whether you're truly treating all clients with the respect and care they deserve.
1) How do you feel the deadlines for your smaller clients should be treated?
2) Does the quality you provide on small projects match your larger ones?
3) Do you lag behind when following-up with your small clients?
Are your customers telling you the whole truth?
Let's find out
Get started