Intelligence
How to stand out as a contractor [2019 Update]
May 1st, 2019 by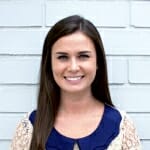 In a competitive industry like residential construction, it's important to differentiate your company from other contractors offering many of the same services. Have you ever thought about what you can offer customers that no other contractors in your area can?
Maybe it's a competitive pricing structure, a great warranty, a wide range of services, or high-quality products. Regardless of the exact factors that set your company apart from the competition, there are two great ways to determine which of your company's unique offerings to highlight as you market your business:
Get your team together to brainstorm
Engage in a customer satisfaction survey program
Keep reading to learn more about how to stand out from the crowd.
Identifying how your company stands out
Team brainstorming session
Your team members—especially those who are regularly in touch with your customers, like sales and customer service representatives—are well suited to give you the ear-to-the-ground information you need. An all-hands brainstorming session is a fantastic way to get fresh perspectives and new ideas about your business and the solutions you provide for your customers.
Begin your team meeting by posing these three questions:
Who is your target demographic or ideal customer?
What value does your business bring to your ideal customer?
What does your company do differently from industry competitors?
Encourage any and all responses. Brainstorms are designed to be informal, and you never know when an off-the-cuff response might turn into something really great.
Customer satisfaction survey results
Getting honest feedback from customers can be easier said than done, but an ongoing customer satisfaction survey program simplifies the process. The only thing for you to do is read the results and comments as they come in.
Pay special attention to what your customers say they appreciate about your company, and compile those responses into a list. This list will be a valuable reference when you start thinking about the parts of your business and customer experience to emphasize in marketing materials.
Highlighting your company's customer experience
Between great ideas from your staff and survey responses from your customers, you'll have a good sense of what sets your company apart from your competitors.
That being said, deciding exactly what to highlight can be difficult. You don't want to leave anything out, but you also don't want to overwhelm customers with too much information. Keep in mind, too, that you, your staff, and your customers may have slightly different ideas about what's impressive about your company.
When in doubt, always put yourself in the customer's shoes. Prioritizing customer experience is a sure way to rise above the competition. If you're still unsure about exactly what to highlight in your marketing materials, check out these ideas to help you get started.
1. Customer testimonials
Testimonials from verified customers are a great way to showcase your value and emphasize your unique offerings to potential clients.
With fake reviews becoming an ever-growing concern, however, be sure that the reviews and testimonials you feature on your website and in marketing materials come from a reputable, third-party customer satisfaction surveying organization.
2. Solutions
In all likelihood, most of the homeowners who contact your company do so because they have a problem. That problem may not always be something bad or catastrophic; in fact, depending on the exact project, your customer might be excited to get things started. But at a high level, your company provides solutions for things that your customers find problematic about their homes.
Emphasize these solutions you and your team provide.
Your team may include your state's best plumbers equipped with the newest and highest-quality tools, for example, but what a homeowner wants is to have their pressure regulator fixed correctly the first time. You might be thrilled with your new roof estimating software, but what your customer really wants is a worry-free roof that has the potential to reduce her energy costs.
Focus on these types of holistic solutions rather than individual products.
3. Completed projects
Devote a section of your website to high-quality images of your work. Before-and-after images and work progression slideshows are great starting points. These visual testimonials of your business support the written reviews from existing customers.
Be sure to keep your online image gallery updated. A page of clearly outdated photos with nothing new added from time to time might be interpreted as a red flag by potential customers. And keep in mind that there's no need to hold off on photos until you can bring in a pro. Cell phone cameras get better virtually every day, and asking your team members to take photos of their work is a great way to engage them in the business.
The bottom line
In order for people to understand what sets your business apart, they're going to have to believe what you're saying. Ultimately, you're not the only contractor out there advertising services, so make sure you're selling something unique and irresistible in a way that reaches and makes sense to your customers.
Avoid making guesses and assumptions about what sets your company apart from your competitors. Instead, go right to the source: your customers and your staff members.
Survey every customer for timely, useful feedback
Regularly ask your team members for their thoughts and observations on how customers are responding to the solutions your company provides
The key to standing out in the crowd of residential contractors is to continually be on the lookout for ways to differentiate your company from the rest. Let your customers and clients be your guide, and watch your business thrive.
What's your recommendation rate with your customers?
Find out
Start surveying