Intelligence
How to choose the right home pro
April 12th, 2018 by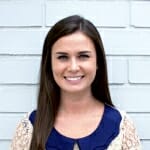 When it's time to have work done on your home, choosing a contractor may seem like a daunting task. Where do you start? For most homeowners, the search begins online or by asking friends and family. While these are both great resources, it's important to know what questions to ask and what to look for in order to choose the right contractor for your project.
Our partner, James Hardie, compiled a list of nine tips to aid in the process of hiring a contractor as well as important questions to ask when you finally sit down and meet with them. Using these tips and tricks, we've created a quick 3-step process to help you find the right contractor for your next project.
1) Ask around
To begin the search for a contractor, reach out to friends, family, neighbors, and co-workers to get firsthand feedback on what it's like to work with a specific company. A Nielsen study found that word-of-mouth referrals are the most influential among consumers, with 84% of people saying those recommendations are the ones they trust the most. Talk with the folks in your network to get a sense of how they went about finding their contractor and if they'd recommend that contractor to you.
2) Do your research
Aside from asking family and friends for a recommendation, it's also a good idea to check online for more information on companies you're vetting. Visiting a company's website is a great way to learn about the services they offer, but you'll want to look for testimonials and reviews from past customers to really get a sense of what it will be like to work with the company. Some websites may have outdated customer testimonials or don't display any at all, which makes it difficult to get a true picture of how the company operates. If the contractor you choose doesn't have customer testimonials on their website, be sure to ask for a list of references to call.
Take your research one step further and check to see if the contractor has any specializations or certifications or if they have any industry-recognized affiliation or association involvement. You'll also want to be sure any contractor you consider is licensed and insured.
3) Meet with multiple contractors
You did your research and found a contractor you'd like to work with, but James Hardie advises that you meet with and get estimates from at least three contractors before making your decision. This helps to ensure that you're getting a fair price and timetable for the project. When you do get these estimates, it's important to check for hidden fees or surprise charges that could crop up down the road. If there is ever any part of the estimate you don't understand, talk with the contractor ahead of time, so you know exactly what to expect.
As you're setting meetings with these contractors, it's incredibly important to come to each one with a well-organized outline of your project, what you want, and your expectations. Consistency helps the contractors give you a more accurate estimate, and it also helps you determine which company will work best for you.
---
To find quality contractors in your area and read comments and reviews from their past customers, visit our Contractors page.
Are your customers telling you the whole truth?
Let's find out
Get started