Guildmembers
Intelligence
Case Study: Pool Environments
July 21st, 2017 by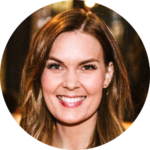 Looking through Pool Environments' extensive online portfolio, one thing becomes crystal clear: they've seriously mastered the art of constructing beautiful waterscapes, luxury pools, and gorgeous outdoor living spaces.
But that isn't all they've accomplished since opening their doors in 1990. In addition to creating one outdoor oasis after another, Pool Environments, a design/build firm based in Plano, Texas, has proven their commitment quality, as well as their ability to provide exceptional customer service, day in and day out.
Over 25 years ago, Tom Rozell and his wife Cathleen, set out to build what is now one of Dallas' premier swimming pool design and construction businesses. And, to ensure his company made a splash from the start, Rozell hired individuals who were highly skilled, motivated, and upheld a 'customer-first' attitude.
Since then, Pool Environments has been featured in several notable publications and has received numerous awards, including Best of Houzz 2017 – Design and 2017 PSN Top 50 Builder. As a result of their success, they continuously cater to clients who value creative design, quality craftsmanship, and their extensive history of high satisfaction rates.
"Our owners supervise every project we build and hold each one to the strictest standard of excellence throughout each phase of construction," said Michelle Sparks, Director of Marketing and Client Services at Pool Environments.
Although Rozell retired and sold his business in 2014 to employees Chris Polito and Ted Anderson, his 'customer first' mantra holds strong today. And, not surprisingly, business is better than ever.
"Customer service is, and always will be, #1 on our list. We aspire to build lasting relationships with our clients. Over the years, we've built multiple pools for clients; even when they move, they automatically call us, no question," said Sparks.
Despite already having strong relationships with prior clients, in 2013, Pool Environments wanted to better understand their customers' needs and further improve their quality of service. That same year, they learned about GuildQuality's customer satisfaction surveying and decided to test the waters. Five years later, they're still exceptional Guildmembers.
"To us, it's important for our clients to feel like they're truly being heard. And, if a third-party is doing the surveying, they're far more likely to speak freely and truthfully about their experiences."
Sparks also added that their entire team values the ease of GuildQuality's surveying program, as well as their ability to hear from their clients through an unbiased perspective. Plus, having countless customer reviews at their disposal also makes it easy for them to clearly understand their strengths and weaknesses, communicate with any unhappy customers, and quickly resolve existing issues.
"We immediately ask them to meet face to face with ownership. We then hear their concerns in person, and come up with a solution together to correct the situation and/or provide a solution the customer is happy about."
Pool Environments' unwavering commitment to their clients has, unsurprisingly, resulted in a 97% customer recommendation rate and a 4.7 average star rating (out of five) on their GuildQuality profile.
"Mistakes happen, but our customers know that in the end, we will always make it right."
---
To learn more about Pool Environments, click here.
What's your recommendation rate with your customers?
Find out
Start surveying