Intelligence
Building together: women in construction look to each other for support
November 22nd, 2016 by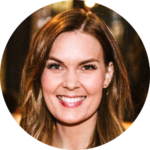 For centuries, women in construction (residential and commercial) have been a minority. In this article, Stacey Freed, writer for Construction Dive, explores how women have leaned on each other for support and guidance in a male-dominated field, as well as the impact of professional organizations for women, such as the National Association for Professional Women in Construction.
To read the full story, click here.
---
Want GuildQuality to feature your article? Send us a Tweet and let us know!
Are your customers telling you the whole truth?
Let's find out
Get started