Guildmembers
The best of the best in residential construction
December 23rd, 2017 by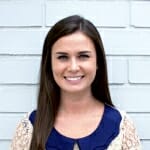 It has been another outstanding year for both GuildQuality and the professionals in our community of quality. We feel so fortunate to be working with some of the best builders and remodelers in the industry, and we look forward to what's in store for 2018.
With that said, as 2017 comes to a close, we wanted to celebrate the few who we feel deserves a special end-of-year shoutout. Your hard work does not go unnoticed, and we are extremely grateful for your continued membership. Congratulations on your achievements! We wish everyone the best of luck in the new year.
Most profile views in 2017:
Most surveys collected in 2017:
Champion Windows (Prospects)
Most 5 stars reviews in 2017:
Largest Improvement in 2017:
Most Responsive:
Most Active:
Most Helpful:
Crew Award:
Social Butterfly Award:
---
Want to be part of this list in 2018? Sign up for a free trial today and we'll start surveying your customers right away!
Are your customers telling you the whole truth?
Let's find out
Get started