Intelligence
7 ways industry awards boost business growth
January 8th, 2021 by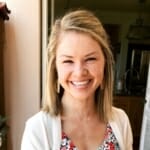 Home builders, remodelers, and service providers rely heavily on employee performance and customer service to succeed. You may be able to attract new customers, but if you don't provide the kind of experience and results your customers want, they will never return, and they will certainly never recommend you.
Keeping that in mind, it's also crucial to set yourself apart in an industry with plenty of competition. We could talk all day about what you can do to set yourself apart from the competition. However, we are going to focus on one area right now – industry awards.
How industry awards boost business growth
As homeowners search for the perfect contractor, they are not only looking at qualifications and experience, but often base their decision on your reputation.
Your reputation is powerful, but what's even more powerful is the opinions of experts. A stamp of expert approval goes a long way toward earning trust, and in turn, a long way toward helping you grow your business.
Industry awards contribute to your reputation and provide the credibility homeowners are looking for, while helping you stand out as an industry leader. This increases new customer opportunities and the likelihood for referrals.
Applying for industry awards
In the home builder, remodeling, and service provider industries, a stamp of expert approval typically comes in the form of an award. Awards are one of the easiest and most inexpensive ways for businesses to gain recognition and stand out from the crowd not only locally, but often times nationally.
How do you go about earning these awards? The short answer is, you get nominated or apply for them. Below are a few tips for identifying and applying for award opportunities:
While you have to decide whether you want to win a local, regional, or national award, you also have to determine what's available in your industry. This choice determines the level of exposure and size of the competition pool.
Look at the competition to see which awards they've won in the past and consider applying for the same ones.
Research several categories of awards, such as industry-specific, small business, start-up, or even more specific, customer satisfaction.
Many associations and memberships in your specific industry will have information on awards. If you are not part of any associations, now may be a good time to look into joining one.
Next steps…
Make a list of all the award opportunities you qualify for and include deadlines. If you missed one, put it on the calendar for next year. If the application requires short answers, be as detailed as possible in your answers. Your answers are often the only impression the review board will have of your business.
For many customer service focused awards, don't be surprised if you have to provide a list of clients to be surveyed and help determine if you are a good fit. If you are looking to apply for customer service focused awards and are not sure where you stand with your client base, we recommend you start getting their feedback on a regular basis.
Boost business growth with industry awards
Researching and applying for awards can be a time-consuming task. However, it pays to win, and you can't win if you don't apply.
Check out the top seven ways industry awards can help boost your business growth:
1.     Land new customers
Prospective clients often associate awards with quality, stability, and superior customer service. If your business is the recipient of one or several awards, prospects are more likely to choose you over other competitors.
2.     Retain current customers
There's no doubt your customers want a quality, finished project and to get the best service for their money. Winning awards will help reiterate to current customers that they made the right decision in selecting you for the job and that they can't go wrong when their next project comes up.
3.     Boost your reputation
No matter how well known your company is in your community (or not well known for that matter), an award can quickly elevate your image. Your company's reputation is based completely on what others believe and say. Winning an award from a credible association or organization speaks volumes!
4.     Attract new employees
Employees are inherently attracted to quality companies in their industry. Adding awards to your businesses achievements will help attract top talent, which helps you maintain high-quality results for your customers.
5.     Retain existing employees
Winning awards boosts employee morale and gives them a sense of individual and team accomplishment as well. When your employees feel good about themselves and where they work, they are more likely to stay with you over the long term.
6.     Solidify credibility
Even if you've been in business for several years, prospective customers sometimes need an that extra push to choose you over your competition. Industry awards help solidify your credibility and give your prospects and customers another reason take you seriously.
7.     Earn recognition as an industry leader
Industry awards give you an air of authority. Whether you win a small business of the year award or a leader in customer satisfaction award (or both!), prospects, customers, and competitors will you see as an industry leader, helping you to grow your name and your business.
Preparing for industry awards with GuildQuality
Applying for an award is half the battle — the other half is operating in a way that is worthy of winning an award. Gauging company and employee performance is crucial to know whether you qualify for an award or not. That's where GuildQuality comes in.
We help home builders, remodelers, and home service providers gain customer insights and reveal strengths and weaknesses in preparation for awards. To learn more about how we can help you become a winner and grow your business, contact our team today and check out the GuildQuality awards we offer throughout the year!
Are your customers telling you the whole truth?
Let's find out
Get started