Intelligence
5 ways GuildQuality helps your business run smoothly during COVID-19
October 9th, 2020 by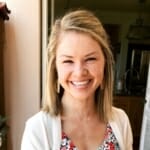 Making a business run smoothly can be hard. It can be even harder during a global pandemic when you are dealing with overwhelming priorities, like your kids attending school remotely while you are having to change business processes to keep your employees and customers safe.
Even if you've experienced a setback during COVID-19, you can still get things back on track and experience smooth sailing again with a little help from GuildQuality. Our goal has been, and always will be, to help your operation run smoothly, give you insight into your business processes and performance, and grow.
How GuildQuality helps
As experts in the field of customer and prospect surveys, we can help you stay connected with your customers and prospects, while providing customized surveys that give you the exact feedback you want and need.
You'll receive honest insights as to how your customers and prospects view your company and make it easy to identify your perceived strengths and weaknesses. Check out the five ways GuildQuality helps your business run smoothly during COVID-19 and get started building your surveys in order to strengthen and grow your business.
1. Stay connected with customers and prospects
The best example of how surveys can aid your company is the way they keep you connected to customers and prospects. Surveys let your client base know that you care about what they have to say and that you're doing so thoughtfully. You can survey your customers' current concerns or how your prospects have adjusted their decision-making process during the pandemic.
In a time when mass gatherings are still eyed warily by both the public and health experts, this type of connection can let your customers and prospects know that you're thinking of them. As you adjust your standard operating procedures and communicate it, they'll understand that you're taking their concerns seriously and putting real thought on how to make things better and easier for them.
Based on the data you receive, you can also start putting into place marketing plans for when recovery begins. Some homeowners may be holding off on larger projects as they see how the economic fallout of COVID-19 affects them. When things begin to look bright for them again, you'll be top of mind.
2. Know what your customers are thinking
Surveys give you an inside look at what customers and prospects are thinking. However, this doesn't necessarily have to be COVID related. Now is the perfect time to re-think how your company operates in both the short and long term. The seed for these revisions should stem from the feedback your customers and prospects provide.
You may even want to take this time to reexamine the effectiveness of your surveys. Maybe you've always struggled with response rates or a lack of details in feedback. Now is the time to craft surveys that gather the types of responses that can help your business make decisions and grow.
When you build a survey, you want to make sure you're keeping three key questions in mind:
What are you trying to learn?
Why are you trying to learn it?
How will that knowledge change how your business operates?
If your survey is too long or covers too many subjects, these three questions can help you cull the questions you don't need. With effective surveys, your company will be in a better place to improve processes, address concerns, and recognize trends.
3. Build a strong online reputation
Customer reviews are the backbone of your company's online reputation. If the reviews you receive aren't strong, even if they are nominally positive, you may be driving away prospective customers instead of attracting them.
Think about the way you or your family research new businesses. If you notice a running list of 5-star reviews with no written feedback, it's easy to dismiss them as fake or planted. Detailed reviews, however, help demonstrate legitimacy and readers are more likely to see them as authentic.
Online reviews also give your company the ability to demonstrate how you treat customers. Thanking customers for positive reviews shows that you care about receiving them. This indicates that you value customer satisfaction, instead of collecting money and moving on.
Responding to negative reviews is crucial. If someone made a mistake, be honest about it. Even if you disagree with the review, acknowledge that something happened to make this customer upset and try to make amends.
As your reviews grow, hopefully the positive ones outpacing the negative, you will also have a new marketing opportunity. Using online reviews in your marketing is a cost-effective way to find upbeat language about your company or its services. It's also more impactful for prospective customers to hear your customers rave about your business, instead of doing it yourself.
4. Strengthen and grow your business
The goal of any business is to grow and become stronger. Customer surveys allow you to measure satisfaction and performance. If satisfaction is dipping, you'll gain insights as to why that's the case. If it's growing, you'll gain knowledge about what parts of your operations you should double down on. Either way, you're building a stronger company.
Real-time feedback of survey responses can let you know which way your company is trending. GuildQuality's intuitive dashboard allows you to compare your trends to the industry at large. Yes, that means you get a better picture of how you stack up to the competition.
Negative feedback can be easy to dismiss as an unhappy customer or external factors and move on. However, a negative survey response likely leads to that customer sharing his or her experience with others. Today, homeowners aren't afraid to post to their personal social media accounts if they had a bad experience with your company. With relative ease, you could be facing a decline in sales and referrals.
By paying close attention to the negative feedback, you can find ways to make things right. You may not be able to please everyone, but almost everyone has something constructive to say about your company.
5. We take the work off your plate
Beyond our expertise and passion, perhaps the greatest benefit of working with GuildQuality is that we'll do the work for you!
You provide your customer and prospect lists to us, and we'll survey them. With the right guidance and resources, you can build surveys with effective questions that drive high response rates and detailed feedback. Determine the best time to survey your customers and receive real-time feedback so you know exactly how your company and team are performing.
Here's what our customer, David K. of Quality Home Products of Texas, had to say about working with us:
"GuildQuality helped us achieve a 72% response rate. Over the years of working together, we have been able to use the feedback gathered and maintain a 97% customer satisfaction rating."
Your customized GQ profile page is a one-stop-shop highlight reel that you can share with prospects on the go. Provide easy access to reviews, your contact information, photos of past projects, and company updates. You'll also have access to a dashboard that's optimized to give you the information you need in real time.
Get started with GuildQuality today
We truly believe that we can provide a solution that will make your business run smoothly. Get started today by visiting our website or calling us at 1-888-355-9223.
Are your customers telling you the whole truth?
Let's find out
Get started