Guildmembers
Intelligence
2022 First Quarter Market Predictions
March 22nd, 2022 by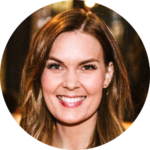 Industry trends, predictions, and more!
Since 2008, we've sent our Market Predictions Survey to our GuildQuality members to get a better understanding of the state of the residential construction industry. This report contains a summary of the feedback we received regarding Q1 2022.
In this review, we'll examine the results indicating how our respondents feel about the current state of the market, how they expect the market and their company performance to change in 2022, what their long- and near-term strategies are, which industry trends they believe are rising and waning, and finally, how they currently feel about qualified labor.
Current State of the Market
Although our members were increasingly optimistic during the latter half of 2021, that trend, unfortunately, did not carry over into the new year. The percentage of members reporting feeling Good or Excellent about today's market dropped by seven percentage points this quarter compared to last: from 82% to 75%. Although this number is nowhere near 2020's second quarter 59%, it is the lowest it's been since then. 
The percentage of Poor and Horrible responses increased two points from last quarter's 3%. While this isn't a huge change, it is somewhat discouraging, given how positive members were last quarter. As a whole, though only a fraction of GuildQuality members feels pessimistic about today's state of the market, an increasing number are less-than-thrilled. 
Expected Change in the Market
Though our members feel less positive about the current state of the market, this isn't necessarily the case when it comes to its future state. 
The percentage of members anticipating a decline in the market only increased by one percentage point this quarter: 21%, up from 20%. However, survey respondents predicting that the market will Improve or Significantly Improve rose almost four points: from 22% last quarter to 26 % this quarter. 
Expected Change in Company Performance
When it comes to company performance, things are looking up! Compared to almost 9% last quarter, only 6% of respondents this quarter expect their company performance to Decline or Significantly Decline. On the other end of the spectrum, the percentage of respondents who expect their company performance to Improve or Significantly Improve increased this quarter by just two percentage points: just over 61% compared to 59% reporting the same last quarter.
Looking at years past, Q1 tends to have a more positive outlook compared to Q2, Q3, and Q4. Although we haven't quite reached pre-pandemic Q1 averages — 79% between 2017-2020 — we are slowly inching closer. Perhaps by this time next year, we'll be back in the 70s. 
Qualified Labor Rating
The percentage of our members who responded negatively—Poor or Horrible—, when asked about the current state of qualified labor, decreased almost 10 percentage points, from 56% down to 47%. 
The last time we saw a drop this large took place in 2019, prior to the pandemic. This may indicate that although finding good, qualified employees continues to be a tremendous struggle, perhaps the worst is behind us. More good news, the number of survey respondents who answered that they found qualified labor to be Good or Excellent this quarter also increased 3%.
Qualified Labor Change
When asked about how the availability of qualified labor has changed over the past six months, only a third—just over 34%—of our survey respondents answered negatively (Significantly Declined or Declined). This is a 10% decrease compared to last quarter, once again indicating that perhaps we can only go up from here.
Similar to the end of 2021, about 10% of respondents indicated that they're seeing a positive trend in the availability of qualified labor.
Emerging Trends
When we asked our members about the new or existing trends they saw more of over the last quarter, the top three most common answers were:
Lavish outdoor living spaces that include a kitchen, dining, and entertainment area

Simple lines and very light floors in order to make spaces feel bright and open 

Bolder color cabinetry choices: black, green, blue, and even yellow 
"Right now, homeowners want their interior to feel light and airy. So that means natural wood tones, soft whites, and black accents."

"We are seeing and hearing more requests for clean, long-lasting designs, whether is is traditional or contemporary. Our clients are requesting simpler designs with style and interesting flair. Green kitchens are definitely coming back, along with gold fixtures."
Waning Trends
We also asked our members about trends they're seeing less of in 2022. Here are the top three answers:
Carpet

Farmhouse-style designs 

Brushed nickel and granite countertops
"Granite is almost becoming obsolete. People want Quartz, everywhere."

"Carpet is OUT. Homeowners are choosing hardwoods or high-end vinyl."
Near-term Strategies
Boosting incentives for new and existing employees

Communicating more regularly within and across teams to decrease mistakes/mishaps
Improving efficiency with our internal systems and processes.
"We're communicating and meeting with our teams weekly to review what needs to be done. Within these meetings, we can address and potentially resolve any obstacles, celebrate recent wins, and ensure we're all on the same page about every active and upcoming project."
Long-term Strategies
Increasing inventory, buying everything in bulk/far in advance 

Becoming more selective; focusing on larger projects 

Improving employee training and relying on third-party firms to assist with finding more qualified labor
"We hired a General Manager and have established career pathing and peer mentoring/training systems to keep the talent in-house."

"Bulk buying to offset price increases, price shopping our suppliers, and looking for new labor options."
Are your customers telling you the whole truth?
Let's find out
Get started