Intelligence
2021 Outlook: What to Expect for the Exterior Remodeling Industry
December 4th, 2020 by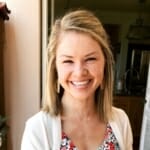 Because of the global health pandemic, many individuals have spent more time at home in 2020 than anywhere else. As a result, homeowners have begun to focus on changing their residences, inside and out, to better fit their needs.
Our parent company, EverCommerce, put together a lunch series, Exterior Remodeling: Planning for 2021, to give home remodelers insight and knowledge on what to expect in the year ahead. We've summarized the first session and provided the key takeaways that will help you plan for 2021.
Demand for exterior remodeling contractors was a rollercoaster in 2020
Before looking at what 2021 likely has in store for your exterior remodeling business, it is important to identify trends from the past year. Before the pandemic, there was huge growth in the exterior remodeling sector, especially for roofing, siding, and window categories.
As you may suspect, the pandemic brought a steep decline in consumer demand that began in the middle of March 2020. Since state governments have reopened marketplaces, demand for home services has fluctuated. While there have been pandemic-related demand spikes and valleys, severe weather events have led to a general increase in home services demand.
Where customers focus their attention tends to have some geographic influence. In the southeast, demand is highest for roofing services. By contrast, siding projects are high on homeowners' lists in the northeast. The west has seen less volatility in customer demand since the initiation of pandemic re-openings.
Homeowner behaviors have shifted
According to customer satisfaction surveys, the pandemic has brought some shifts in homeowner behavior that are likely to continue into 2021.
Changing internet searches
Homeowners have modified the search queries they use to connect with remodeling resources. When searching, homeowners now prioritize quality and competence.
That is, they are looking for reputable, top, or even the best contractors. Those who are seeking information for DIY projects often search for big-box home improvement stores. Homeowners also tend to look for specific product trends, such as metal roofs or vinyl siding.
Internet searches are not the only place where Homeowners are changing their behaviors. Since the start of the pandemic, homeowners are increasingly shopping for home improvement services and products on weekends. In fact, there has been a sharp increase in shopping activity on Saturdays. Still, Mondays and Tuesdays remain the busiest days for shoppers.
Changing priorities
Homeowners also seem to be going through a sharp realignment of their priorities. Until recently, having an expert remodeler who provides good value was an important part of customer satisfaction. While these qualities continue to matter to homeowners, there has been a pandemic-related shift.
Now, to achieve customer satisfaction, safety and cleanliness are critical. Furthermore, homeowners demand certain professional characteristics from exterior remodeling professionals, including a demonstrated respect for health and safety.
Communication and transparency are also vitally important in the pandemic marketplace. Specifically, homeowners expect home services contractors to implement health and safety plans. If something goes awry, homeowners want both an explanation and resolution strategy.
Trends suggest growth for exterior remodeling professionals
There is likely a great deal of good news on the horizon for exterior remodeling professionals. When planning for future growth and learning to thrive in the new normal, the following trends may be of interest:
Interest rates and inflation
Tariffs
Demographics and housing stock
Interest rates and inflation
Interest rates have been low for some time. While there is no immediate indication that rates will rise in 2021, an interest rate increase is not necessarily bad for the home remodeling sector for a couple of reasons.
First, if rates climb, selling a home and buying a new one may expose homeowners to an interest rate penalty. This penalty may encourage homeowners to invest in remodeling projects rather than moving to a different home.
More importantly, high pandemic-related debt may cause inflation to rise. This, of course, may result in higher home prices, which may encourage homeowners to stay put and focus on exterior remodeling.
Even if interest rates increase to combat inflation, homeowners may have additional cash to put toward remodeling projects.
Tariffs
Trade wars and tariffs have been in the news over the past few years, but they seem to have little effect on homeowner buying behavior. Nevertheless, if a tariff does have an influence, it is likely to be minimal. For example, if a tariff drives the cost of a foreign-made product upward, homeowners may opt for a premium product with a similar price tag.
Remodeling professionals, though, may continue to see some effect from tariffs. Specifically, there may be increased cycle times. This may be problematic, as increased cycle times may cause recession rates to increase. That is, when it takes longer to begin a project, homeowners have more opportunity to cancel.
Whenever possible, you may consider rearranging your service queue to keep your customers happy. If doing so is not possible, communication is likely key to keeping contract rescission in check.
Demographics and housing stock
The average age of houses is roughly 40 years. You may be able to use this fact to your advantage in a couple of ways.
First, younger homeowners tend to want to update outdated houses. As these buyers move into homes that require some work, they may prioritize exterior remodeling. Second, many older homeowners are looking for ways to age in place. For remodeling professionals, this may mean outfitting the home with accommodations and enhancements.
Labor shortages continue to affect exterior remodeling contractors
The coming year does not seem to offer much hope for a break in the labor shortages that have plagued the home remodeling sector for years. In fact, economic downturns often exacerbate labor shortages.
There is hope for remodeling professionals, however. With many hospitality and retail workers out of jobs, contractors have a new source for labor. Because individuals in these sectors already have customer service skills, home services contractors may not have to provide this essential training.
To battle a prolonged labor shortage, though, contractors are likely going to have to rely on technology. Using a modern approach to tracking applicants and training new employees is vital. Whether you intend to train novice workers or hire skilled ones, you also need a cohesive recruitment strategy.
Finally, if you are facing a labor shortage, you may be able to take advantage of pandemic-related gathering restrictions. With trade shows shuttered, skilled workers who provide services at home shows may be looking for work.
Prepare for 2021 with GuildQuality
Need help planning for 2021 and beyond? GuildQuality can help! We make it simple for you to collect customer insight and expectations so you know what preparations or changes you need to make. Learn more about the power of customer feedback and get started today.
What's your recommendation rate with your customers?
Find out
Start surveying