Announcements
Guildmembers
Congratulations to the 2020 Guildmaster Award winners!
March 4th, 2020 by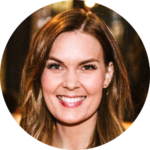 For the 15th year in a row, our team at GuildQuality is excited to recognize our 2020 Guildmaster Award recipients for their unwavering commitment to customer satisfaction!
What is the Guildmaster Award?
Our annual Guildmaster Award recognizes businesses within our community of quality who consistently deliver exceptional customer experiences.
After applying, in order to receive the award, a Guildmember must, at a minimum, achieve both a 90% recommendation rate and a 50% customer response rate. To read the full list of award qualifications, click here.
Check out the map below to view all of the Guildmaster Award winners across the U.S. and Canada! Also, be sure to keep scrolling to read through the full list of this year's winners.*
Red marker

– New Home Builders
Orange marker

– Remodelers
Green marker

– Replacement Contractors
Blue marker

– Restoration Contractors
Purple marker

– Specialty Contractors
Our 2020 Guildmaster Award Recipients
New Home Builders
Agape Construction Company, Inc.
Allen Patterson Residential, LLC
Ben Tyler Building and Remodeling
Cook Bonner Ebeling Construction, Inc.
Cornerstone Development of SE WI
Craftsman Custom Home Builders
DreamMaker Bath & Kitchen of East Georgia
Masterworks Construction Services
Nationwide Lifts Of Massachusetts, Inc.
Phillip Smith General Contractor, LLC
Terry W. Hoff Construction, Inc.
Woodstock Building Associates, LLC
Remodelers
Able & Ready Construction,LLC.
APEX Construction Management, LLC
Architectural Building Arts, Inc.
Ashton McGee Restoration Group
Bailey Remodeling & Construction, LLC
Biehl Brothers Contracting LLC
Case Design/Remodeling, Inc. of DC Metro Area
Craftsman Design and Renovation
Custom Built Design & Remodeling
Dave Fox Design Build Remodelers
Distinctive Remodeling Solutions, Inc.
Interstate Custom Kitchen & Bath, Inc.
J & F Specialties, Inc. / Kitchen Solvers
J.T. McDermott Remodeling Contractors, LLC
Karlovec & Company Design/Build Remodel
McClurg Remodeling & Construction
Murphy Bros. Design-Build-Remodel
Murray Lampert Design, Build, Remodel
New England Design & Construction
Philbin Construction & Remodeling Co.
Precision Contracting Services, LLC
Prince William Home Improvement
Professional Building Services
R. Craig Lord Construction Co., Inc.
Re-Bath of the Triad/Triangle/Wilmington
RI Kitchen & Bath Design-Build
River Oak Cabinetry & Design, Inc.
Rolf Schroeder General Contractors, Inc
USA Bath – Home of Bath Planet Reno
USA Bath – Home of Bath Planet Sacramento
USA Bath – California Remodeling
Wood Wise Design & Remodeling, Inc.
Replacement Contractors
All American Window & Door Company
Alpha Omega Construction Group – Charleston
Alpha Omega Construction Group – Charlotte
Alpha Omega Construction Group – Raleigh
AMDG Exterior Contracting, LLC
Bay Brothers Co. Renovation & Repair
California Energy Consultant Services
Champion Windows of Chattanooga
Champion Windows of San Antonio
Cutting Edge Contracting, Inc.
Fick Bros. Roofing & Exterior Remodeling Company
Gary J. Basten Construction Inc.
Gravina's Window Center of Littleton
Great Plains Windows and Doors
Hubbard Roofing & Exteriors Inc.
Integrity Roofing, Siding, Gutters & Windows
Jim Olivier's Home Improvement Company
Jim Olivier's Roofing Louisiana
Johnson County Siding & Window Co.
Lakeside Renovation and Design
North Georgia Replacement Windows
Northwest Siding Contractors of Eugene Inc.
Patrick Kubala Home Improvement
Pinnacle Building & Contracting
Precision #1 Contractors, Inc.
Rocksolid Windows & Doors Ltd.
Shingle Masters Roofing & Construction Services, Inc.
Sooner State Home Improvements
Twin Cities Siding Professionals
Window Outfitters, Inc. (+ Garage Floor Outfitters)
Window World of Western Massachusetts
Restoration Contractors
Bloomfield Construction Company
Jenkins Restorations – Colorado Springs
Priority Construction Services
Specialty Contractors
Breyer Construction & Landscape, LLC
Fresh Coat Painters of Anderson
Fresh Coat Painters of Clarksville
Fresh Coat Painters of Columbia
Fresh Coat Painters of Cranberry Twp
Fresh Coat Painters of Marietta
Fresh Coat Painters of West Chester
Matt's Roofing & Gutters, Inc.
Menold Construction and Restoration
Quality Home Products of Texas
Rock Solid Painting Company LLC
The FROG Blinds Shutters Drapes
Top Priority Countertop Professionals
Zampiello Paint Contractors, Inc.
Home Services Providers
*We are continuously updating this list. If you have questions or would like to submit an edit request, please contact support@guildquality.com. We appreciate your patience!
Join the GuildQuality community in 2020!
Want a chance to be on the 2021 Guildmaster list? Sign up for GuildQuality, today! To learn more about our platform, click here.
Are your customers telling you the whole truth?
Let's find out
Get started