Guildmembers
Intelligence
2020 First Quarter Market Predictions
March 11th, 2020 by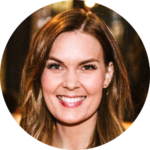 Industry trends, predictions, and more!
Since 2008, we've sent our Market Predictions Survey to our GuildQuality members to get a better understanding of the state of the residential construction industry. This report contains a summary of the feedback we received regarding Q1 2020. It should be noted that survey responses were collected prior to the Coronavirus outbreak within the U.S.
In this review, we'll examine the results indicating how our respondents feel about the current state of the market, how they expect the market and their company performance to change in 2020, what their long and near-term strategies are, which industry trends they believe are rising and waning, and finally, how they feel about qualified labor this quarter.
Current State of the Market
As usual, things are looking pretty positive when it comes to the current state of the market. In our Q1 2020 survey, 87% of our members reported feeling Good or Excellent about today's market, which is a 4% increase from Q1 2019. The percent of Poor and Horrible responses remained low at 1.5%, and the percent of Fair responses remained around 15%.
Overall, these results indicate that the market is in excellent condition with minimal fluctuation.
Expected Change in the Market
We also asked respondents to share how they expected the market would change over the most recent quarter. At the end of 2018, the percent of respondents who believed the market would Improve or Significantly Improve took a historically low dip (21%). At the same time, we saw an abnormally high percentage of respondents who believed the market would Decline or Significantly Decline (17%). This percentage improved just slightly at the end of 2019 (13%).
This quarter, our members seem to have a more positive outlook. 40% of respondents predicted the market would Improve or Significantly Improve, and only 4% indicated the market would Decline or Significantly Decline. FYI, we haven't seen a percentage that low since Q3 2018.
Given these results, we can conclude that the market is in an ever-improving position. Let's hope they're right!
Expected Change in Company Performance
After taking a bit of a hit at the end of 2018 and early 2019, survey participants today seem a bit more confident about their company's expected performance this quarter. The percent of respondents who selected Improve or Significantly Improve increased 14% (from 61% to 75%) between Q3 2019 to Q1 2020, while Decline or Significantly Decline responses decreased 4% (from 6% to 2%).
Although these results tell us that the majority of respondents are hopeful that their company's performance will improve this quarter, it should be noted that this is a bit of a pattern. With the exception of 2013, where respondents were most positive in Q2, since 2009, Q1 has had the highest number of Significantly Improve and Improve responses, vs. any other quarter. Here's to starting off each year with a positive attitude!
Qualified Labor Rating
In 2018, we introduced the Qualified Labor Rating and the Qualified Labor Change into the Quarterly Market Predictions Report. The ongoing labor shortage continues to be a challenge for businesses in the residential construction industry, which is why we wanted to ask our Guildmembers exactly how they'd rate today's qualified labor.
Unfortunately, the Qualified Labor Rating is still not in a great place. The percentage of Poor and Horrible responses was 36%, while the percentage of Good and Excellent responses was only 25%. The majority of respondents reported feeling that the current qualified labor rating was Fair (37%).
Qualified Labor Change
We also asked our Guildmembers, "Relative to the last six months, how has the availability of qualified labor changed?" Nearly 10% reported a positive change (i.e. the availability of qualified labor Improved or Significantly Improved), while 19% reported a negative change (i.e. availability Declined or Significantly Declined). This is the lowest percentage of negative responses we've seen since we started asking this question.
Emerging Trends
We asked respondents what new or existing trends they saw more of. The three most common emerging trends were:
More color (blue and green especially) used in tiling, cabinetry, etc.
More black (window trim, railings, and exterior paint color)
Smart home technology
"We are witnessing a trend toward cleaner lines and simpler styling. Younger homeowners are utilizing more mid-century modern details throughout. The all-white/gray kitchens and bath rooms are also warming up a bit. Clients are adding more color and diversity by mixing paints, wood tones, and metals."
Waning Trends
In addition to emerging trends, we asked respondents which trends they saw less of last quarter. According to their answers, here are the trends they believe are on the way out:
Whirlpool Tubs and stand-alone tubs
All-gray everything
Hardwood floors
"Gray is officially outdated; HGTV overdid it and now homeowners are tired of it."
Near-term Strategies
Recruiting, recruiting, recruiting!
Better training for new hires to reduce churn
More team performance tracking
Long-term Strategies
Expanding/diversifying product offerings

Increasing marketing efforts; using a third-party to track and accomplish marketing-related goals

Joining partnerships, affiliations, etc. to expand their network and increase name recognition

 
Additional Comments
Below are a few additional comments from our respondents that we thought encompassed their overall struggles and successes of working within the residential construction industry.
"We find it extremely difficult to 100% satisfy our customer base which is our goal. I believe this to be a world trend, not a company issue."

–

"We are definitely seeing upbeat attitudes by everyone in the industry, including customers. Also, job sizes are growing. Last year we did two complete interior renovations, and we've already done one this year. Last year saw a decline in additions, so far this year we have two in progress and three awaiting scheduling!"
Are your customers telling you the whole truth?
Let's find out
Get started