Guildmembers
Intelligence
2018 Second Quarter Market Predictions
May 15th, 2018 by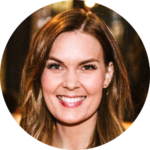 Industry trends, predictions, and more!
Each quarter, we send our Market Predictions Survey to our GuildQuality members to better understand the state of the residential construction industry. This report contains a summary of the feedback we received from our 2018 Second Quarter Market Predictions Survey.
In this review, we'll examine the results indicating how our respondents feel about the current state of the market, how they expect the market and their company performance to continue to change in 2018, what their long and near-term strategies are, and which industry trends they believe are rising and waning.
Current State of the Market
When asked about the current state of the market, participants selected one of the following terms: 'Excellent,' 'Good,' 'Fair,' 'Poor,' or 'Horrible.'
In Q2 2018, 85.7% of respondents reported that they believe the current state of the market is in 'Excellent' or 'Good' condition – a 1.5% increase compared to Q2 2017, but a 1.5% decrease compared to Q1 2018.
Likewise, only .6% of respondents answered 'Poor' or 'Horrible' in regards to the current state of the market, which is a .8% decrease from Q1 of 2018.
Expected Change in the Market
We also asked respondents to share how they expected the market would change ('Significantly Improve,' 'Improve,' 'Remain the Same,' 'Decline,' or 'Significantly Decline') in Q2 of 2018. Unlike last quarter, positive responses dropped this quarter – down 6.2% from Q1's 49.8%.
Not surprisingly, those who expected the market to 'Significantly Decline' or 'Decline' in Q2 of 2018 increased to 7.3%, up 2.8% from Q1 2018. This quarter's figure is more than double what it was compared to Q2 2017 (2.3%).

Expected Change in Company Performance
Following the downward trend, positive sentiments regarding an expected change in company performance also decreased in Q2 2018 compared to Q1 2018. In Q2 2018, only 75%.3 of respondents expected their company performance to improve or significantly improve, down 12.7% from Q1 2018.
On the flip side, the number of respondents who expected their company performance to 'Significantly Decline' or 'Decline' in Q2 of 2018 increased slightly – up 2.3% from .5% in Q1 2018 to 2.8% in Q2 2018. The number of 'Remain the Same' responses nearly doubled in Q2 of 2018 to 21.9%, up from 11.4% in Q1 2018.

Emerging Trends
We asked respondents what new or existing industry trends they're seeing more of this quarter. Similar to Q1 of 2018, the three most common emerging trends were:
Vibrant, deeper colors (especially hot pink and navy)
Modern and contemporary design
Higher quality products, finishes, etc.
"Homeowners are moving away from the all-gray look and instead choosing pops of rich, jewel-toned colors in their interior design."
Waning Trends
In addition to emerging trends, we also asked respondents which trends they saw less of last quarter. According to their answers, here are the trends they believe are on the way out:
Formal dining rooms and kitchens
Accent walls
Quick fixes, cheap materials
"Homeowners want to get the most out of their square footage, which means taking down walls, especially in the kitchen, dining room, and living room."
Near-term Strategy
For two years in a row, respondents reported that finding and hiring qualified labor as an ongoing challenge. Similar to prior quarters, many are focused on hiring new sales talent and providing better training to current employees.
"Our biggest challenge has been recruiting the right employees. We hired some outside help last year and have completely revamped our entire recruiting process."
Other near-term strategies include:
More consistent employee training
Strengthening relationships with suppliers
Increased marketing efforts
"We are actively working to increase growth by hiring and training, refining operating procedures, and concentrating on customer experience."
Long-term Strategy
In Q2 of 2018, many respondents reported diversifying or expanding their services to cater to their customers' needs.
"The market is changing, and so are we (to an extent). If that means expanding our product line or services, or changing the way we communicate with our customers, then so be it.
Other long-term strategies included:
Improving their customer service
Hiring more sales and marketing employees
Assessing and improving all processes and practices
"We want to be as efficient as possible, so we've been assessing all of our processes and changing anything we feel could be improved."
Additional Comments
Below are a few additional comments from our respondents that we thought encompassed their overall struggles and successes of working within the residential construction industry.
"The market is great now, but we must focus on the quality of our operation to allow good results when and if the local economy slows down."

–

"I think one of our biggest challenges is educating the client as they believe they know design and pricing because of TV and Internet. Those are tools for us to understand them better by the use of photos and conversations. Designing is easy for an experienced designer. Educating clients on what things really cost also by selling the value is the great challenge."
Are your customers telling you the whole truth?
Let's find out
Get started