Announcements
Guildmembers
Congrats to the 2018 Big50 Service Excellence Award winners
September 27th, 2018 by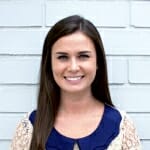 This week, we attended the 2018 Remodelers Summit to recognize the recipients of the Big50 Service Excellence Award, which recognizes several 2018 Big50 remodelers who continuously demonstrate superior customer service. Not only do this year's winners have 'Likely to Recommend' scores of at least 97%, they're all Guildmembers!
The 2018 Big50 Service Excellence Award recipients are:
"Built Square took fantastic care of us throughout our 9 week kitchen remodel, communicating with us each step of the way with weekly meetings, photo updates and emails/calls. Remodeling is known to be stressful, and my anxious husband and I were expecting an unpleasant experience with lots of expensive surprises. This was not the case with Built Square. Every employee was friendly, competent, patient with us, professional, and always willing to address any concerns we had. The budget was respected and staff would make great recommendations when decisions were hard to make. We are thrilled with the end result and plan on using Divven and his team for future remodeling projects." – D.B.J.| Seattle, WA
"Paul Kowalski Builders built a screened in porch for our home. I felt fully informed every step of the way from design to completion. The crew working was always courteous and kept the site clean. The end product was amazing – exactly what we envisioned. The work was high quality. Paul Kowalski Builders put their customers first and are the most professional and reliable contracting entity I have ever dealt with." – Greg W. | Fort Mill, SC,
"D.R. Domenichini was an amazing contractor to work with. You hear awful stories about contractors which can make you feel uneasy about starting a project. Not with this company! They were amazing! Not only did they finish our project on-time, and on budget, their attention to detail is incredible. We love our new space and would highly recommend them to anyone looking to complete a project." – Michael A. | San Jose, CA
"Willet built us a kitchen we love! We came with a clear vision of what we wanted, and they helped us turn it into reality. We'd gotten a few bids, and felt like Willet was competitive and fair. And in the end, the work was high-quality, too. The craftspeople were skilled, provided good solutions, and were friendly, too. Our kids especially loved Jeremy, who they befriended throughout the project!" – Roy F. | Lincoln, NE
"Nip Tuck is very organized and professional. They kept me informed and updated at all times with their schedule app. I could see their schedule progress through their app or on their website, and I can interact with them easily through email or phone. Any issues that came up were quickly addressed and resolved." – Bryan C. | Redmond, WA
As a company committed to helping home builders, remodelers, and contractors improve the quality of their service and get the recognition they deserve for their hard work, we are honored to be a part of the Big50 program.
Congratulations once again, to the 2018 winners!
Are your customers telling you the whole truth?
Let's find out
Get started