Announcements
Guildmembers
Congrats to Professional Remodeler's 2017 '40 Under 40′ award winners!
April 24th, 2017 by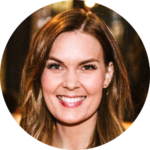 Congratulations to the 2017 Professional Remodeler 40 Under 40 award recipients! We are so proud to say that over half of these 40 talented individuals are Guildmembers.
---
Our "40 Under 40" Guildmembers
Jessica Altman
Kitchen & Bath Designer, Hatchett Design/Remodel
Bridget Cramer 
Senior Marketing Specialist, Lindus Construction/Midwest LeafGuard
Jason Dorfman
Design Consultant, Marrokal Design and Remodeling
Josh Downing
Kristina Ferrigan
Director of Marketing, Normandy Design Build Remodeling
Diane Hatfield
Process Manager, Hatfield Builders & Remodelers
Bryan Henson
President, Allen Construction
Sara Jorgensen
Senior Designer and Design Coordinator, Harrell Remodeling
Patrick Kelly
Production Manager, Agape Construction Co.
Melissa Kennedy
Sales & Design Manager, Meadowlark Builders
Samantha Klickna
Director of Project Development, Case Design/Remodeling
Kendel Lenton-Cooney
Production Manager, Lenton Company
Adam Lindus
VP of Production, Lindus Construction/Midwest LeafGuard
Kellie Linfoot
Consumer Finance Manager, Dreamstyle Remodeling
David Martin
President, Remodeling Concepts
Jacquelyn Martin
General Manger and Sales, Thompson Creek Window Co.
Josh McDermott
Owner, J.T. McDermott Remodeling Contractors
Kyle Powers
Senior Brand Manager, Tundraland
Evan Ratcliff
Production Manager, Key Residential
Vic Tayzon
VP of Client Services, Reborn Cabinets
Rob Van Houten
Renovations Division Manager, Powell Homes & Renovations
Lisa VanZee
Design Manager, Case Design/Remodeling
B.J. Werzyn
Owner, West Shore
---
Click here to see the full list of winners.
Are your customers telling you the whole truth?
Let's find out
Get started