Intelligence
Why it's always a good time to implement customer surveying
February 14th, 2021 by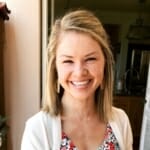 Many home builders, remodelers, and home service providers wonder when the right time is to implement customer surveying. During your busy season, you may feel you have too much going on to get it done. During your slow season, you may feel there's not enough business coming in for surveying to be effective.
Unfortunately, having both of these thoughts often leads to never implementing anything and ultimately your business suffers. Not only should you be collecting feedback to improve customer experience and business processes, but it's also important to build your online reputation with reviews.
A survey found that 92% of consumers hesitate to make a purchase when there are no customer reviews and 97% said customer reviews factor into their buying decision. Whether you're right in the thick of your busy season or getting caught up during the off season, it's always a good time to implement customer surveying. Here's why!
Implementing customer surveying during your busy season
We realize contractors are under a lot of pressure during their busy seasons, and they typically don't want one more thing to think about. That's exactly why implementing surveying at this time is so effective. Whether you're a remodeler, home builder, or home service provider, there are three reasons to start surveying your customers while you're busy.
1. Feedback is fresh on the minds of your customers
Your customers will remember best and have the most useful feedback about the work you did right after the job is complete. Whether the response is good or bad, the information is going to be valuable to you. Keep an open mind and turn even the bad responses into something positive.
If you receive a negative response immediately following a job, you have the opportunity to contact that customer and make it right again. Be sure you address the issue online as well so prospective customers will notice you take time to make things right.
If you receive positive responses immediately following a job, the customer is more likely to include more detailed information. This gives prospective customers a deeper look into the type of work you do.
2. Updated feedback is promising for prospective customers
When prospective customers visit your website, they might be looking for services and prices, but one of the things they'll almost always check is your online reviews and other types of customer feedback. Implementing surveying during your busy season gives those potential customers something more updated and promising.
If the only reviews on your website are outdated, it may seem something is going on and your potential customers might start wondering about the validity of your work.
3. Current reviews can help you improve business practices
It would be a disservice to your company to go through the entire busy season using the same processes over and over again, especially if it isn't particularly working for your customers. Perhaps they would like more communication, more frequent updates, or even want to have more input on their project. If you don't conduct a single survey until the busy season is complete, you won't be able to improve on those items when business is most important.
Conducting customer surveying during your busy season is a great way to boost business performance. You can take the feedback and make changes right away. Instead of having multiple customers with the same complaint, surveying allows you to see the problem and stop it immediately. Not only will you have more efficient processes, but you will also improve your online reviews.
Implementing customer surveying during your slow season
Just because you have fewer jobs during your slow season, doesn't mean you shouldn't survey your customers. Your slow season could be just as demanding as your busy season if you play your cards right. There are three reasons to get surveying when business is slow.
1. Surveys help you prepare for your busy season
You can make all the changes and preparations you want to get ready for your busy season, but nothing will be more effective than making the changes your prospects and customers want to see. Now is not only a good time to implement customer surveying, but also prospect surveying to find out what they deem important and necessary in a contractor. Use feedback to make changes so you truly deliver before busy season hits again.
2. Fresh feedback gives you a look into how to improve your online presence
Your slow season is the perfect time to improve your online presence. Improve your website design, add some informative blogs, or get active on social media.
When you have current customer surveys, you have current information to work with. If your customers want help with maintenance after you have completed their project, focus your content on those topics. If the surveys indicate your customers were unclear on costs, you can make it more clear on your website.
3. Slow season surveying keeps your mind fresh
You don't ever want to get rusty in your trade, and fresh surveys will keep your mind fresh. Feedback can show you what types of training you need to implement or refresh for your team while things are slow.
If there's a particular skill your customers look for, spend time fine-tuning it. If there's an area your customers have an issue with, dig deeper into that skill and learn how to improve.
Getting started with prospect and customer surveying
You can see there's never a bad time to implement customer surveying for your home builder, remodeling, or home service provider business. At GuildQuality, we're here to help contractors and other home service professionals strengthen their online reputations, improve customer experiences, and grow their businesses with surveys that deliver quality feedback. Whether in the midst of your slow season or your busy season, contact us today to get started.
What's your recommendation rate with your customers?
Find out
Start surveying