Intelligence
Using surveys to improve customer experience
November 30th, 2020 by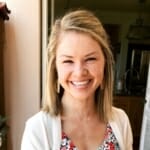 For home builders, remodelers, and home service professionals, surveys are a tried-and-true way to collect insights from customers and prospects. Asking the right questions during every stage of the customer journey can help you identify actionable ways to improve customer experience and grow your business.
The importance of customer and prospect feedback
Customer feedback can make or break the reputation of any business. Surveys are one of the best ways to shed light on problem areas and promote clear communication between you and your customers and prospects.
In order to grow your business, it's wise to take customer and prospect feedback into account. This insight allows you to analyze your current processes, individual employee performance, and overall business performance.
Furthermore, by checking in on a regular basis regarding satisfaction levels, you are showing your customers and prospects that you care and want to make their experiences with your company better in the future.
Crafting optimal surveys
The type of questions you should ask in your surveys will determine the quality of the feedback you receive. Start by identifying the purpose of the survey and compose your questions from there. For example, if you are looking to convert more prospects into customers, focus on roadblocks in your processes. Identify any friction or obstacles that could result in hesitation from prospects or worse, choosing another contractor.
A single survey may include one or more question types. Knowing which types are best for your survey purpose is crucial in collecting valuable feedback.
Multiple-choice questions limit possible responses. These survey questions may be helpful for seeing how responses skew over the available option. Properly posed multiple-choice or rating-based questions allow for percentage-based metrics. Questions that enable customers and prospects to enter text can be a rich source of detailed concerns or positive testimonials.
Asking for a quality rating of services on a scale is another way of narrowing responses down for actionable feedback. Ratings that skew high or low can point out your strengths, in addition to issues that should be addressed to provide a better customer experience.
Timing your survey sends
Similar to the type of questions you ask, the timing of your sends will impact the quality of the feedback you receive. A well-timed survey can forge an open line of communication between you and your customers and prospects. You can send surveys during the prospect stage, during a project, after completion of a project, and even when you lose a sale.
Additionally, the purpose of your survey will determine when you should send and how often. For example, a survey inquiring about project processes can be sent immediately after a job is complete. On the other hand, home builders and remodelers can send surveys that focus on quality of work multiple times over subsequent months or years. Inquiries like this may even cause customers who respond favorably more likely to make word-of-mouth recommendations.
Continuing to check in with past clients can help you identify common long-term considerations such as maintenance. Anticipating needs can be an effective way to improve customer experience.
Improve customer experience with GuildQuality
Developing the right approach to customer and prospect surveys can deliver the quality feedback you need to improve customer experience, and GuildQuality simplifies the process for you.
We build and send customized surveys that give you the exact feedback you want and need. Optimized to give you the information you need in real time, our analytics capabilities help you digest and process feedback to make informed decisions.
Debbie Vercnocke of Michigan Solar Solutions says: 
"GuildQuality has helped us understand the direction we needed to focus on. We have used the results to develop new policies and procedures to ensure total customer satisfaction. The results speak for themselves!"

Get started with customer and prospect surveys today by visiting us online or calling us at 1-888-355-9223!
Are your customers telling you the whole truth?
Let's find out
Get started