Intelligence
Top customer concerns after COVID-19
July 9th, 2020 by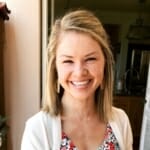 After weeks of stay-at-home orders that shut down large sectors of the economy, every state is in some stage of reopening. People are beginning to return to work and consider future plans beyond living in isolation, with some concerns after COVID-19.
The confluence of businesses opening again and getting together with others outside of the household is leading to another rise in coronavirus cases. Many have grown weary of staying home and the reduction of services across industries. Others are anxious about returning to work and the implications of opening the economy.
All of these factors are having an impact on how home service contractors do business, so we've compiled the top customer concerns after COVID-19 to help you get back on track.
Concerns after COVID-19
Many consumers are taking precautions to reduce the likelihood that they will become infected, but not all age groups are equally concerned. Younger generations tend to be more anxious about how the virus will impact their lives, and a vast margin of them indicate that they are worried.
Fears around the virus have changed consumer shopping habits. Even with stores reopening and services starting up again, there is likely to be consumer trepidation. While spring and summer are the busiest times of the year for contractors, this season might look different for you.
You may have jobs that have been postponed, are sitting on estimates that haven't been delivered, or have been putting off contacting project leads. Understanding potential customer concerns and knowing how you will handle them is the best way to ensure everyone's safety while also giving you the opportunity to return to work.
Safety fears
Maintaining a safe environment while providing services for your customers is going to be key. Research has shown that the number of people concerned about the virus increased significantly between March and April. More than half placed a priority on protecting themselves and loved ones.
Consumer buying trends have changed and now more people are shopping online. Additionally, homeowners are incorporating the use of hand sanitizer and gloves when they do go out. A majority of states have implemented social distancing requirements. The CDC now recommends everyone wear masks when around others outside of their household, and some states have added this requirement for the public as they begin reopening.
Safety measures
Most homeowners have been working from home and likely have not had many people in their house. For this reason, home service contractors need to ensure they put safety measures in place when working with clients to alleviate any concerns after COVID-19.
When talking to clients or potential clients, discuss the steps you will take to keep household members and your team safe. Be specific and consider including the following:
Everyone on your team should wear a mask at all times on the job. If you have N-95 masks in your possession, you can mention this to customers.
Gloves should be worn by team members as well. If precision jobs are being done, then assure the client that workers will use sanitizer before and after completing these jobs.
Your team should practice social distancing. This should be done as much as possible between team members and clients. Discuss how you will approach the job. Since family members will most likely be home, it is important to be strategic about where your crew works in relation to which part of the house the family occupies.
Implement cleaning procedures that include disinfecting surfaces in any part of the house your workers visit, including restrooms and any areas in which they take breaks. Stress daily cleanup and disinfecting routines.
Set attendance standards for anyone who works on your crews and for subcontractors. Let clients know that you are not allowing anyone on the job showing symptoms or who has been in contact with someone who has. This is a policy you will need to enforce.
Economic concerns after COVID-19
The economy took a big hit these past few months. As of May 14, 2020, nearly 40 million people filed for unemployment and a percentage of the population saw a reduction in hours. Many have held onto jobs as businesses moved to remote-working arrangements. Many still worry about job security as the crisis continues.
A majority of the population expresses a lack of confidence in the economy. While over half indicate they believe the economy will return to the same state it was in prior to the pandemic, almost one third are unsure about the long-term impacts. These fears will come into play as homeowners make decisions about starting new projects.
Economic measures
As a home service contractor, you undoubtedly have financial concerns of your own. This makes it more important to work with potential customers to allay anxieties as much as possible. If you, as a contractor, can work out flexible payment arrangements, you should do so.
Listen to your clients' concerns and do the best you can to meet their budgetary constraints. Start by giving careful consideration of the line items for each project. When on a job, run any changes by homeowners before you complete them.
Maintaining quality service and performance
Given all of these concerns, it is likely clients will have concerns about quality workmanship and timely project completion. Communication is key. Be honest with customers when providing a timeframe for the job. Make sure you discuss potential delays, as well as how you plan to manage obstacles to completion.
If you need to limit the number of crew members working on a job to keep everyone safe, make sure you convey the necessity to do so with your client. Don't forget to factor this into how long the project will take. While open communication with customers is always important, it is even more crucial in the current economic environment.
GuildQuality customer surveying
Implementing these procedures is going to be new territory for you, your team, and your clients. GuildQuality can provide assistance to you as a home service contractor while you navigate the terrain.
Contact us today and we'll survey your customers about their concerns. Turn customer responses into action and get your business back on track after the COVID-19 pandemic.
What's your recommendation rate with your customers?
Find out
Start surveying