Intelligence
Top 5 reasons you should be collecting customer feedback
May 18th, 2021 by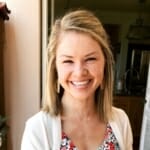 As a home service professional, there's a good chance you know your customers pretty well. You probably know what the average homeowner wants, and what the average homeowner expects. You probably also know what the average homeowner doesn't know!
But as much as you know about your customers, there are almost certainly some blind spots, too. When it comes to what homeowners think of you, it can be hard to accurately gauge their opinions.
And yet, few things are as important to your business growth as customer feedback.
RELATED: Word-of-mouth marketing: 3 ways to grow your business
The only way to know with certainty what your customers like (and what they don't like) is to ask them. In fact, customer feedback can easily make or break a home services company. When you have clear insight into what your customers think, it's much easier to make growth-oriented decisions.
In this article, we'll cover 5 reasons home service providers should collect customer feedback.
1. Customer feedback helps you measure customer satisfaction
Believe it or not, you can measure happiness. That's what customer satisfaction really is—the degree to which your customers enjoy the experience of working with you.
One simple way to gauge customer satisfaction is by collecting Net Promoter Scores (NPS). Just ask customers to rate their experience (or the likelihood they would recommend your company to a friend) on a scale of 1 to 10.
Those who respond with a score of 9 or 10 are considered "promoters." These are the folks who are your most loyal customers. Those who rate your business with a 6 or less are "detractors." They may not recommend you … and might even recommend against you.
While a simple approach to your NPS will give you some insight, you'll get the most out of these numbers by comparing them to your competition. A professional customer survey company can help you with that.
If you're not ready to invest in customer feedback on that level, you can seek out the detractors and ask for more information. If you approach those conversations with humility and a desire to help, you might even be able to woo them back.
At the very least, you can learn from what went wrong.
RELATED: The contractor's guide to improving customer satisfaction
2. Customer feedback empowers you to improve the customer experience
Customers know what they like and what they don't like. In that sense, they're the experts when it comes to customer experience. Customer experience refers to how your customers feel about the entire process of working with you—from getting a quote to a completed job.
Customer experience is about more than the quality of your work. That's important, no doubt, but customer experience includes an emotional component, too.
For example, consider two home services contractors. Both offer kitchen remodeling. One is friendly, welcoming and transparent. The other is abrasive, irritable and difficult to work with. While both might be capable of doing a good job, the first will almost certainly provide a better customer experience.
Customer feedback gives you insight into how customers feel about working with you. From there, you can work to make the customer experience better.
3. Customer feedback gives you insight into invisible processes
What's an invisible process?
What kind of background music plays while customers are on hold? Where do trucks park when installing landscaping materials around a new home? How easy is it to read and understand your invoices?
Invisible processes are the little details that typically aren't top-of-mind for you … but can easily be a big deal to customers.
Customer surveys give you a chance to find out about potential issues, improving processes that ultimately create happier customers. For example, if you get consistent feedback that your hold music is too loud, it's probably time to turn down the volume. Since you're rarely on hold with your own office, you might not even know this is an issue. Unless, of course, you ask.
Likewise, comments about the etiquette of an on-site crew could inspire you to make site visits or to review company policies regarding training.
RELATED: Why it's always a good time to implement customer surveying
4. Customer feedback makes it easier to build meaningful relationships
Good customer relationships come with mutual respect. Homeowners should enjoy doing business with you, and you should enjoy doing business with them.
What's more, your customers should trust you to have their best interests at heart.
Of course, building relationships takes time and patience. But the benefits are well worth the effort. And there is no better way to strengthen customer relationships than by engaging your customers in real dialogue.
After all, that's what customer feedback is—a conversation. Customer feedback shows your customers you value their opinions. This is your chance to let them know you take their point of view into account when making decisions.
That's the kind of communication that naturally leads to stronger relationships … and loyal customers.
5. Customer feedback can even increase customer retention and referrals
What's true in other industries is just as true in home services. Your warmest leads are repeat customers and customer referrals.
But even though these leads are typically easy to close, you can lose out to a competitor if you forget to keep in touch with happy customers. One easy way to make sure past customers remember you is by reaching out for feedback.
Asking past customers for their opinions prompts new interaction. If they have more home improvement projects (or friends looking to remodel), a simple customer survey could even win new business.
The best way to approach past customers is to structure questions so that folks naturally remember the best parts of their experience. Ask what they liked best about the completed job, for example. And if you include opportunities for them to provide critical feedback, be sure you end the survey on a positive note.
KEEP READING: The top 4 questions remodelers should ask customers after every job
What's your recommendation rate with your customers?
Find out
Start surveying