Intelligence
How to streamline your operational efficiency
September 28th, 2020 by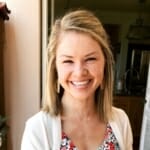 One of the most important factors for the success of home service, remodeling, and home builder companies is operational efficiency. Contractors with the right processes in place are able to complete jobs at or under budget, run a more cohesive team, and increase customer satisfaction. Read more about the best strategies to work towards a more efficient team and streamlined processes.
The importance of operational efficiency
Many business owners struggle with establishing and maintaining operational efficiency. A lack of a system that keeps things running smoothly leads to spending more money, missing opportunities, and ultimately, lost revenue.
Businesses that don't have a strong systemic approach may have issues with employee productivity, customer satisfaction, and customer retention.
The good news is that avoiding these problems is possible if you make the efficiency of your operation a top priority. Streamlining processes can lead to lower operating costs, lower material costs, and even reduced labor costs.
Not only will you save time and money, but you will also have a stronger reputation in the industry. Customers pay attention to how you handle processes and complete jobs. If the experience is not great, customers will not return for future projects, and they will not refer to you anyone.
Getting your team on board
Many times implementing new programs to streamline business processes can catch your team by surprise if they aren't prepared. Employees may be wary of new procedures or be resistant to change.
Keeping that in mind, the key to making the transition smooth is to prepare. Give your team plenty of time to process the changes and ask questions. Present it as a benefit to the company and a way for employees to improve their performance and save time.
Additionally, ask for feedback. This shows that you value your team and their input.
Strategies for streamlining operational efficiency
No matter where you are in your company's journey, from a new organization just starting out to a family business in the industry for decades, aiming for better operations and processes is always a good idea. Here are some strategies to help you get started:
Audit your processes
To start, you need to commit to a comprehensive audit strategy that examines and analyzes the entire scope of the business. Analyze costs, resources, employees, and leadership styles to get a clear vision of your company's productivity.
Survey your customers
An effective way to measure productivity of your company and employees is to ask your customers before, during, and after jobs. Develop a customer survey plan that measures work quality, satisfaction, and communication. You'll be able to analyze the results and look for ways to improve.
Incorporate technology
Today, it's easier than ever for business owners to improve how they conduct business and manage projects with technology. Research the best tools for the specific services you offer and start incorporating them into your daily routine. Look for ways to project manage jobs and track orders, supplies, and labor.
Monitor time spent on different tasks
Time is another valuable resource in the home services, remodeling, and home builder industries. Staying on top of project deadlines and timelines is crucial for success. Consider implementing a time tracking system to keep your employees on schedule and stakeholders aware of the status of each project. You can also go back and analyze where most of your team's time is being spent and make improvements.
Train your team
Another part of streamlining your business is to invest in team training. Implementing new processes and procedures takes time and effort. Spend time getting your team up to speed so they can catch on quicker and ask questions. This will help improve customer-facing interactions when you implement the new processes or technologies.
Improve customer communication
Your customers like to be kept in the loop from the start of the project to the very end. For that reason, communication is essential to getting great results and achieving a solid relationship. Improving how you communicate with your customers will make projects run smoother and improve customer satisfaction.
Address problems immediately
As you evaluate your company's efficiency, you'll likely find areas that need improvement. Addressing these issues and finding solutions can help reduce money and resource waste. These changes may require more time and effort in the beginning, but could make the most financial sense in the long run.
Innovate, innovate, innovate
As you evaluate and make changes for more effective business processes, keep an open mind to areas of innovation. Don't be afraid to think outside of the box to give your company more opportunities, happier customers, and new ways to tackle jobs.
GuildQuality helps improve operational efficiency
Your customer is a key part of building a more efficient business. GuildQuality helps you collect valuable customer feedback to analyze how your company and team operate. Contact us today to get started!
Are your customers telling you the whole truth?
Let's find out
Get started