Intelligence
How to use customer feedback in your advertising
November 18th, 2021 by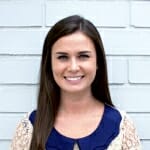 Customer feedback is one of the fastest and most efficient ways to improve your business. Years ago, if a customer had a question or complaint, they would write a letter or call a hotline. While some companies still use this strategy, most marketers and small business owners are more interested in getting quick, detailed feedback from their customers online. 
Feedback is a powerful tool that can be used in marketing and advertising initiatives and to improve business operations and customer experience. In addition to the satisfaction of a job well done, that testimonial might just help land your next deal.  
In this article, we'll share tips on how to best leverage customer feedback to grow your home improvement company. 
How To Gather Customer Feedback
Gathering customer feedback will give you valuable information to use towards building your marketing initiatives. But if you never ask for feedback, you'll risk never understanding what drives your customer's satisfaction. The following are a few of the most popular methods for customer feedback collection.  
Surveys
Surveys are an effective way to get answers to the questions you want asked. You can choose what type of questions to ask, and what topics to avoid.  
Surveys can be delivered to customers in several ways, including site pop-ups and email. Shorter-form surveys typically generate the most feedback, but you could test longer-form types. Surveys may follow a rating system and provide boxes to provide additional comments or open-ended questions. 
Phone calls
If you want to get more in-depth feedback, you can collect feedback via phone calls. You may ask similar open-ended questions as posed in the surveys. Although customer feedback collection takes longer with this method, you get better insights. You can judge the tone of each person that is interviewed and also decide to answer follow-up questions if needed. 
Email
Email works best for quick responses, with most businesses only sending a few short questions to be answered. Auto-response emails are useful when sending out customer feedback questions after any interactions. 
How to use customer feedback effectively
Now that you have gathered the information, what should you do with it? Use these tips to incorporate customer feedback in your advertising efforts and connect with your customers.  
Provide peer assurance
People love a great value, but what they really want is knowledge that others have gone before them and worked with a certain company or service. Research shows that advertising who is using a certain product or service, is much more effective than explaining how much money an individual can save. This is especially true when it comes to home improvement projects because a significant amount of money is involved. People are much more likely to listen to peers in their community than to the company who is trying to earn their business. 
Capitalize on significant trends
If your reviews feature common trends, especially positive ones, that's a strength you should play up in your advertising. For example, if the prevailing story is that you and your crew have awesome communication throughout the project, focus on that in your advertising and use the reviews as proof. Just be sure that you practice what you preach – if you're going to highlight one of your strengths to potential customers, you must ensure that you deliver on that promise. 
Use feedback that tells a story
The most convincing testimonials are ones that tell a story. Let your past clients explain to potential customers why they chose you over everyone else, and why it was a positive experience for them. These types of promotions are proven to resonate with prospects, so make sure you incorporate a few into your marketing initiatives. 
Final Thoughts
Customer feedback can be some of the most valued and helpful information you can gain in your business. Using this information to alter operations that have caused issues is a great way to combat any negative feedback. Positive feedback can be used in your advertising methods to share the loyalty of your customers and the love for your services with other potential customers. Remember to take the time to implement ways to gather and then address all feedback to keep your business growing.  
---
What's your recommendation rate with your customers?
Find out
Start surveying