Intelligence
Three tips for becoming an unleavable contractor
March 10th, 2018 by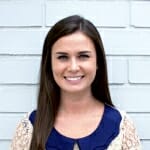 Builder's Jason Forrest wrote an awesome article, Unleavable Culture, focused on developing a company culture so amazing your employees can't imagine working anywhere else. As I read Jason's article, I couldn't help but think about the similarities between what employees want out of their relationship with an organization, and what homeowners want out of their relationship with their contractor. The following are three tips you can use in your pursuit of becoming an 'unleavable' contractor.
Detailed communication
Not surprisingly, both parties crave communication. It's the lifeblood of any successful relationship, but unfortunately, it's one of the most challenging things to do successfully. When it comes to communicating well with clients, Jim Kabel, Owner of CASE Design/Remodeling of San Jose, finds that covering as many details with a client, no matter how small, is extremely helpful. Laying everything out in the open helps to curb disappointment or confusion down the road. Kabel explains, "We create great relationships by discussing and setting expectations before each stage of the process."
Another important factor in communication, but one that's often missed, is understanding how your customer wants to receive project updates. While some prefer emails and text messages, others prefer a phone call or an in-person meeting. Simply knowing how your customer wants to be kept in the loop can improve your relationship dramatically.
Proactively ask for feedback
Of course, in order for communication to ultimately be most effective, it can't be one-sided. You have to be open to feedback, whether it's coming from your team or your client. Michael Dilworth, Owner of Dilworth Development, turned to GuildQuality to proactively gather feedback from homeowners. Removing himself from the equation and utilizing a third-party provided an unabridged understanding of where he stands with his customers.
"Investing in gathering client feedback wasn't just another box to check for me, it was more like the answer to better understanding and serving my customers," Dilworth said. "There are so many little things that can go wrong when you're building a house, but your relationship with customers shouldn't be one of them."
Hold you and your team accountable
The thing about customer feedback is, once you ask for it, you're accountable for correcting any issues that come to light. While this sounds a little scary, it's actually the best thing that can happen to your client relationships. Understanding what aspects of a project are breaking down allows you to quickly improve them so they don't continue. It's your opportunity to turn a negative situation into a positive.
What's your recommendation rate with your customers?
Find out
Start surveying