Intelligence
Tips for making communication with customers easy
March 12th, 2018 by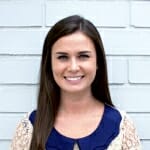 If you've ever been married or in a serious relationship, you probably understand the importance of communication. Things can take a turn for the worst when the lines of communication are down, and the same holds true when it comes to your business. I know that sounds like a heavy commitment, but surprisingly, it doesn't have to be complicated. Here are a few tips to make sure each and every relationship you have with your customers results in more referrals and repeat business.
Utilize your resources
Whether it's face-to-face, over the phone, by text message or e-mail, it's easy and inexpensive to keep those lines of communication wide open. Because there are so many options at your disposal, there's no reason to not be talking with your customers. And today, many homeowners prefer a quick text or e-mail as opposed to a lengthy phone call.
Set reminders
Remind yourself to reach out before every sales and production appointment. Use Outlook, Google calendar, the calendar in your smartphone, or customer relationship management (CRM) software to jog your memory and keep the homeowner updated.
Use templates
You don't need to re-invent the wheel every time. Create several templates that you regularly send to clients. Store them so they can be copied and pasted into each message saving you time and energy.
Have milestone alerts
At each stage of the project, from measurement to completion, communicate to the customer that a milestone has been reached. This keeps them informed of what's going on and may prevent confusion or misunderstandings down the road. And, it will confirm the next stage coming up so they are better prepared.
Automate when possible
Technology is available, like CRM software, which automates a lot of these tips. Anytime you can eliminate manual and repetitive tasks you will preserve resources.
Continue to follow-up
Even after the project is complete, don't forget to follow-up with the homeowner. One way to do this is through GuildQuality – they provide customer satisfaction surveying for home improvement professionals. By allowing a third party to proactively collect feedback, homeowners are likely to give honest feedback that you can use to effectively address issues and concerns.
---
This guest post contributed by Tim Clark, Director of Marketing Communications at improveit!360. If you like Tim's post, connect with him on LinkedIn and check out the improveit!360 blog!
Are your customers telling you the whole truth?
Let's find out
Get started